Winter in Fernie has begun!
The snowflakes are falling, the fireplaces are on, and the slopes are FULL of fresh powder! Winter in Fernie has arrived and the stoke is in full swing. We even got over 100cm of fresh snow dumped the past week (check out our weathercam)! On every ski run, snowshoe trail, and apres-ski restaurant and pub you can feel the hype and excitement. For skiers and snowboarders the best time of the year is finally here.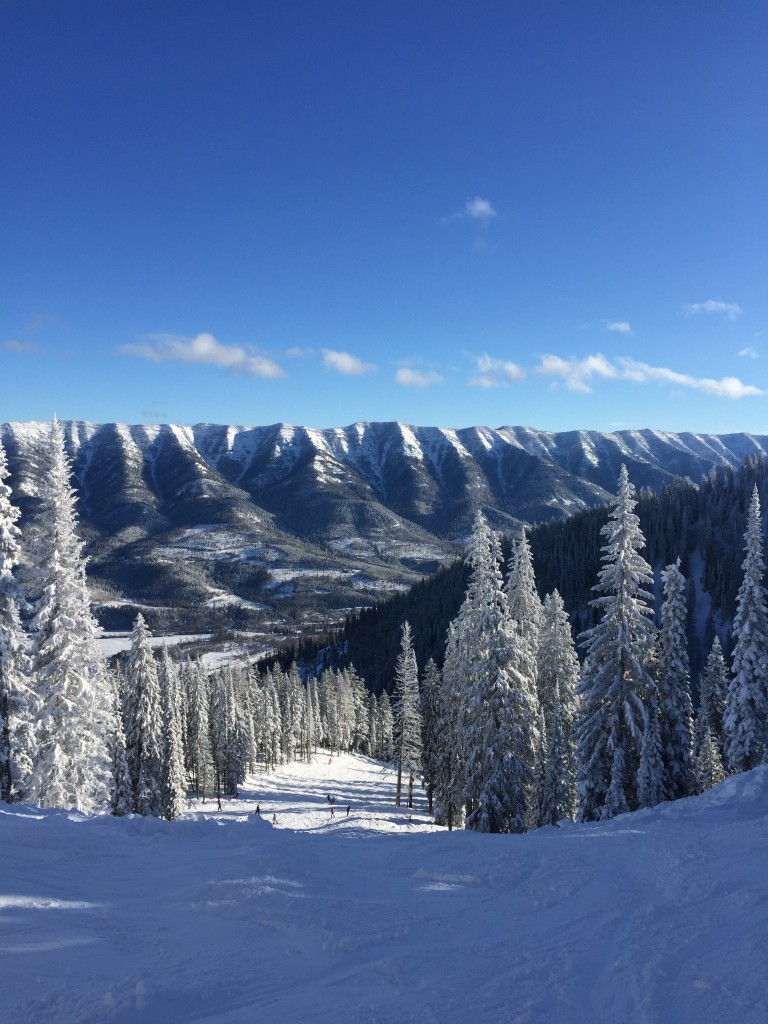 We've been busy down here at the Red Tree Lodge, welcoming guests from all over the world who have chosen Fernie as a top ski resort destination. During the winter months, the lodge is home to a unique bunch of long term guests who are a part of our partner company, Nonstop Ski and Snowboard. Nonstop is an adventure company who prides itself on giving people the most memorable mountain experiences, in the best mountain towns, with the best terrain and slopes to shred! Without a doubt, Fernie ticks all those boxes (no bias… but seriously 😉). The company offers award-winning instructor and improvement courses.  They range from 2-11 weeks with some incredible backcountry adventure options too. Its non-stop adventure, fun, and challenge… literally! And will leave you wondering how soon you can come back.        
Nonstoppers: one who partakes in the daily routine of eat, sleep, ski/board… repeat.
Our Winter Guests
I've gotten the chance to converse and get to know some of our current Nonstoppers.  I've been interested to hear how they came to embark on this journey. One thing for sure – our Nonstoppers came for buckets of fresh powder and to experience some of the best ski days ever!
A few gentlemen I've spoken with are between jobs, and with some extra time on their hands, decided to head for the mountains to improve their skiing. Then there's a group of young enthusiasts who are on a gap year and full of energy and passion, with a deep thirst for outdoor adventures and the slopes. In fact, one of these skiers told me he's been saving up for an epic winter season since he was 12.  Like I said, our Nonstoppers are stoked to be here for a winter in Fernie!! Lastly, but certainly not least, there's the ol' faithful bunch who have stayed with us before and just can't stay away from our snow valley. They've returned to meet more snow-loving friends and ski some more of the best powder in British Columbia! The age range of our current group is between 17-60+. They all are at different points in their life, yet every one of them bonds over a shared passion for mountains and adventure and the goal of becoming stronger skiers and snowboarders!!
Home away from home
The lodge is their home away from home. We do our best to go above and beyond to provide a cozy and welcoming atmosphere for our hard-core guests! After a full day on the slopes, guests can relax and take time to recover and refuel their bodies. Nonstoppers enjoy a buffet breakfast most days and get a variety of gourmet meal options to choose from for dinner. When they aren't fueling up with delicious food, they are taking advantage of our amenities. They could be unwinding in the games room, sauna/hot tub, movie room, or getting work done in the lounge/study area. Sounds like a dream life to me… ski amazing slopes, enjoy delicious chef cooked meals, soak in the hot tub, and drift off feeling grateful to be here in Fernie experiencing the mountain life!
Stay tuned for more to come, as I take you deeper into the life of a Nonstopper and share with you the incredible adventures they embark on and the crazy powder they are shredding on the hill!