Enjoy a dip our indoor swimming pool, open year round. Conveniently located next to our Games room.  Mom and Dad can relax there and watch the kids through the window, or enjoy a game of pool or darts while the rest of the family is swimming.
Open daily from 2pm – 10pm and we can accommodate you earlier upon request.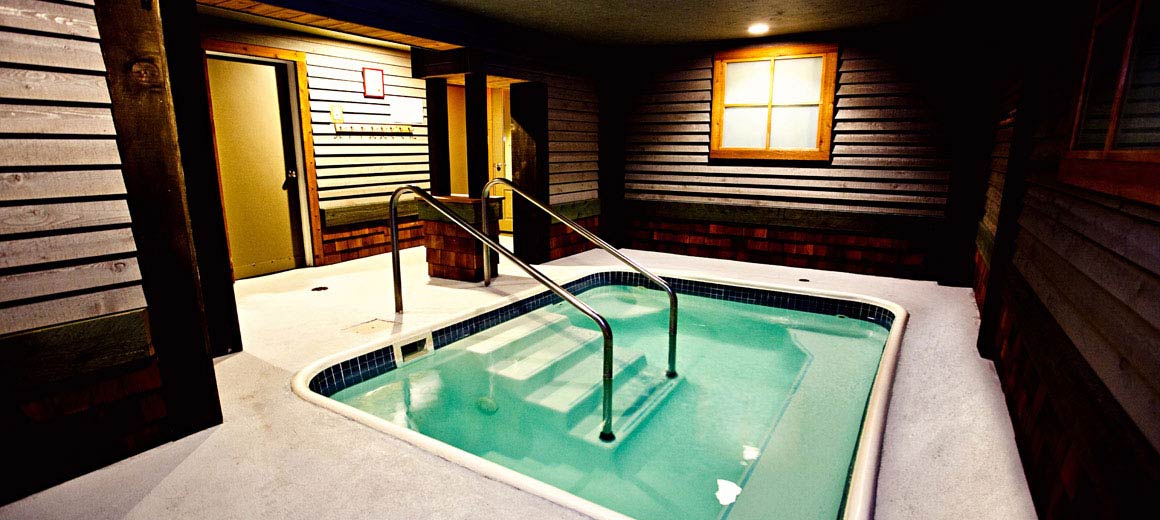 We're all about adventure and the outdoors, and nothing feels better than relaxing your sore muscles in our hot tub after a long day mountain biking or riding on the hill. Open daily from 2pm – 10pm and available earlier upon request.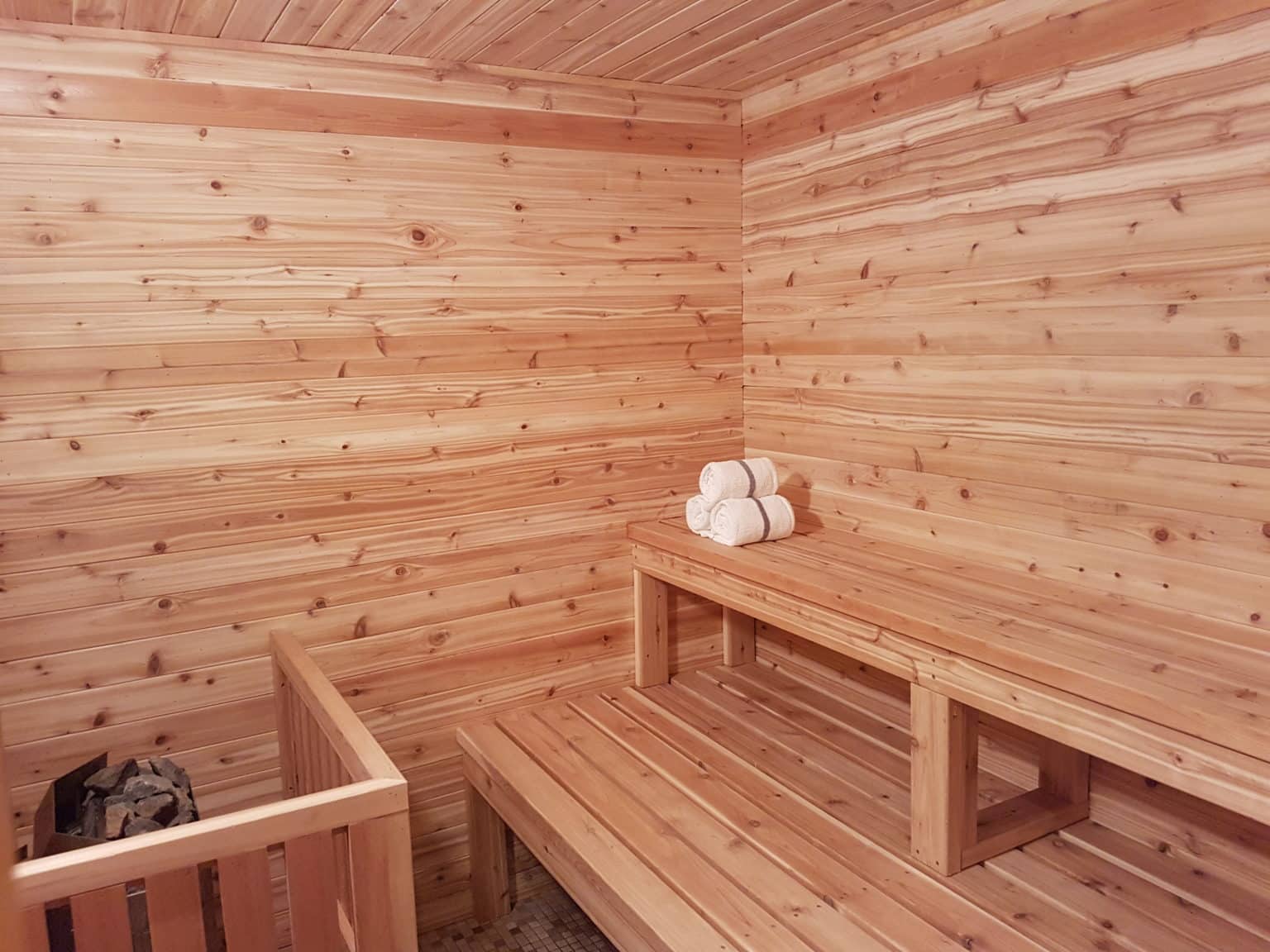 Looking to sweat it out?  Our cedar sauna is for you!  Located with the hot tub, you can sit back and enjoy the heat.  Just outside the door is the shower, so you can cool off quickly if needed.
If you looking for another option, this summer why not head down the street to Annex park and try a swim in the Elk river?  It won't be as warm as our pool (honestly not even close!) but you might find it just the refreshing dip you need on a hot summer day.  The park and river is a five minute walk away.