Better Than A Kitchenette!
Lots of guests coming to Fernie look to have a kitchenette in their hotel room.  Long term guests can tire of always eating out in the same restaurants, travelers on long road trips may be craving a home cooked meal, and families sometimes prefer to have a meal together and save a few dollars at the same time.  Plus, a spot to heat up some leftovers or grab a different breakfast can be a welcome amenity.  At the Red Tree Lodge, we've gone one step further and added a full guest kitchen, available for all our guests to use.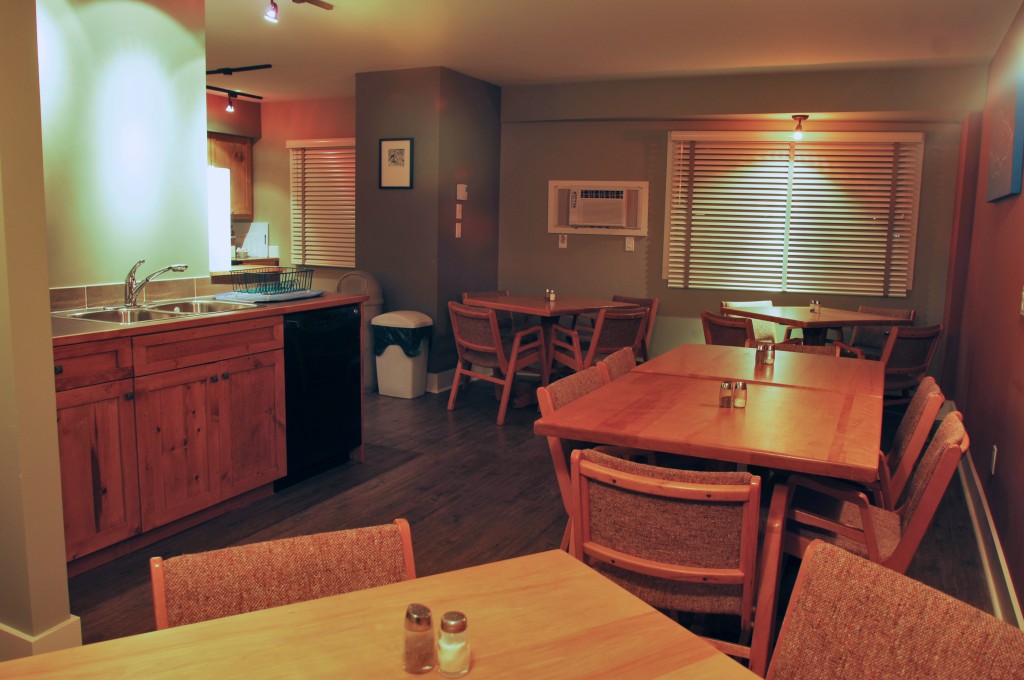 With seating for twenty guests, plenty of pot and pans, dishes, glasses, cutlery, utensils, two ovens, two microwaves, and two washing stations (including two dishwashers), we've got everything you need to prepare a meal and eat it too!  All our hotel rooms include a small fridge, microwave, and dining area if you would like to take your meal to the room, or if you prefer, take advantage of the seating in the kitchen and enjoy your meal away from your room.  The Red Tree Lodge has lots of common rooms to let you get out of your hotel room if you want!
Hotel BBQ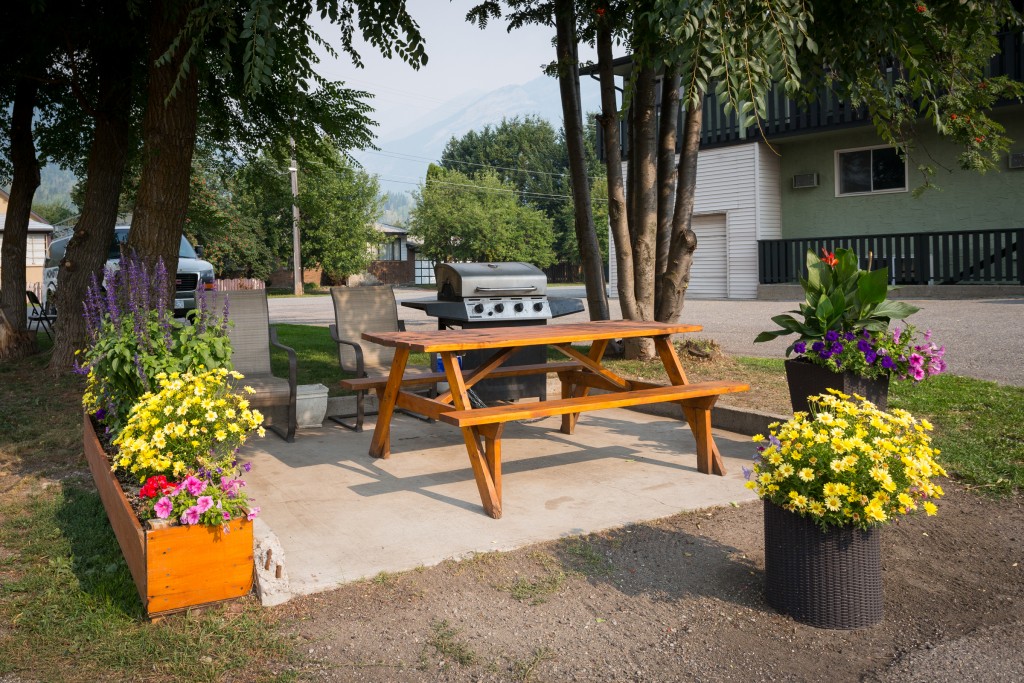 For those who prefer to do their cooking with an open flame and in the open air, we also have a guest BBQ and picnic area.  Feel free to use this space to grill your steaks and burgers, or have a meal in the fresh air outside.  We have BBQ tools for your use available from the front desk.  Please be aware that the BBQ is a seasonal amenity and we put it away in the winter months.