A Summer Activity Enjoyed By Many
Summertime in Fernie is a favourite season shared by locals and visitors. Why might you ask? This mountain town is loaded with endless activities to keep you busy during the hot, sunshine-filled months that guarantee fun for every kind of person. Since Fernie is fortune enough to be situated along the Elk River, water-sports are a popular choice, and maybe the most fun one of those is rafting. In Fernie rafting means two things: 1) Floating merrily down the stream (river) that flows through town in a blow-up flotation device bought from Canadian Tire or the Red Apple – often done in groups with a drink in hand. 2) Heading over to the raging Elk River Canyon to brave the various levels of rapids and spectacular views on a guided white water rafting trip – often done in groups with a paddle in hand. The Deskies here at the Red Tree Lodge set out to go white water rafting thanks to Mountain High Adventures: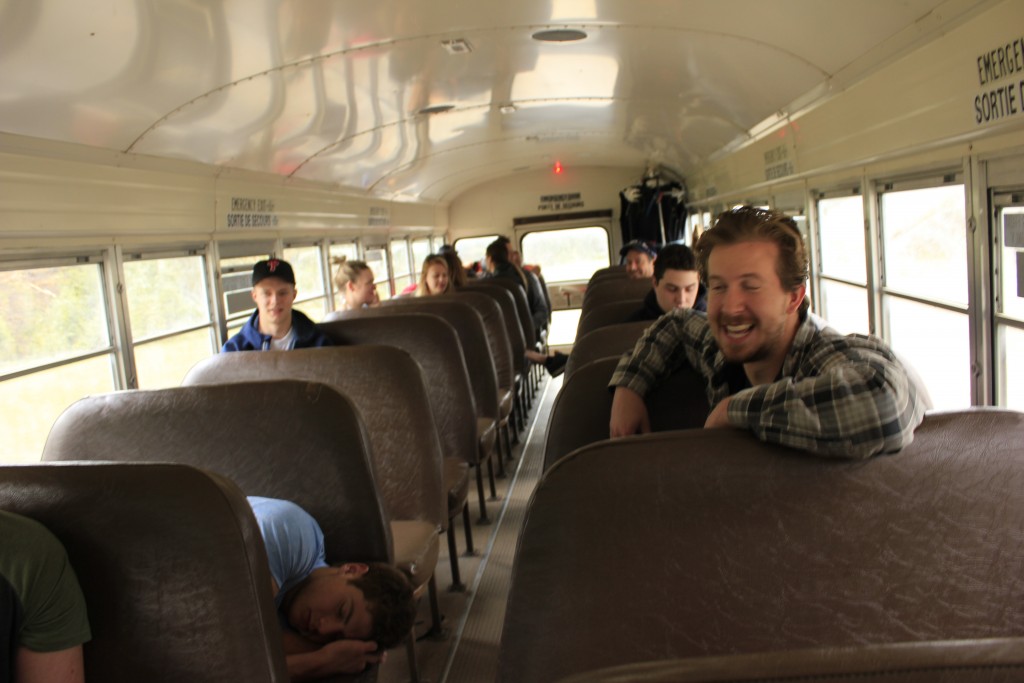 We loaded up bright and early on the bus and set off to Elko where we met up with the rest of the Mountain High crew. Thanks to the close-knit aspect of Fernie, we didn't need introductions for our guides:  Josh took us on our SupSquatch adventure and Mark was a familiar face from the Lodge – working with Nonstop. After suiting up and walking down some steps to the river, we were given some safety instructions and facts about the canyon and the rapids we would be facing.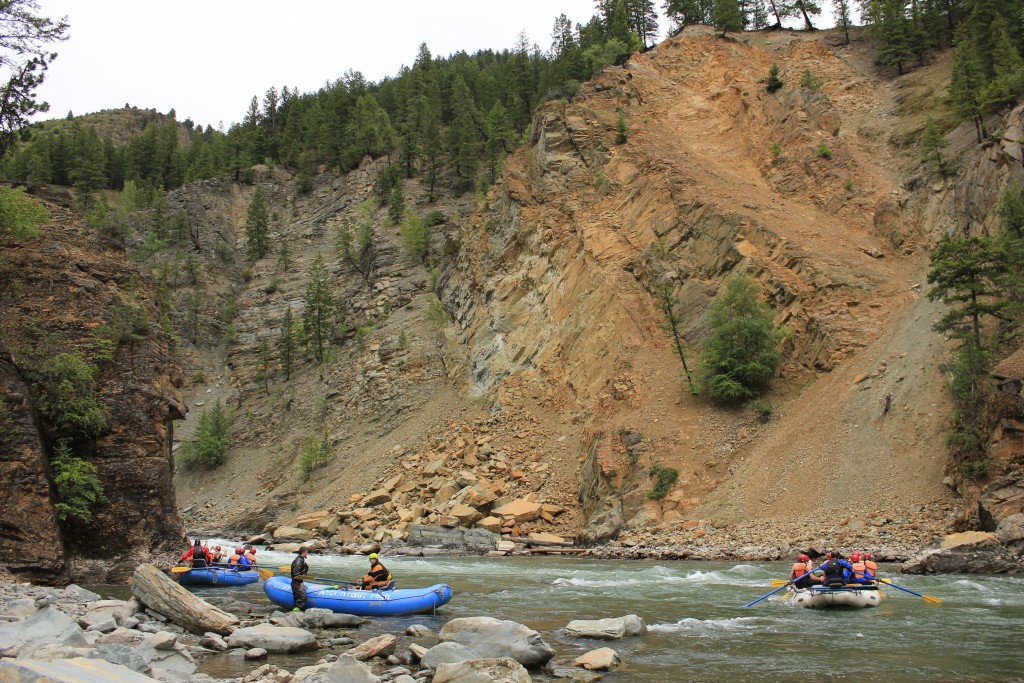 Even though the sun was playing hooky that day, the air was warm and we were provided with stylish wet suits and splash coats with fleeces just in case we got chilly (I think I was too excited to feel temperature to be honest). We split the group into two rafts – each with a guide – and set off down the river (after practicing our rowing of course). You should probably know that I was in the one of the Dragon Warriors (front 'power' rowers) and yes, every position on the raft had a name.
Why they call it White Water Rafting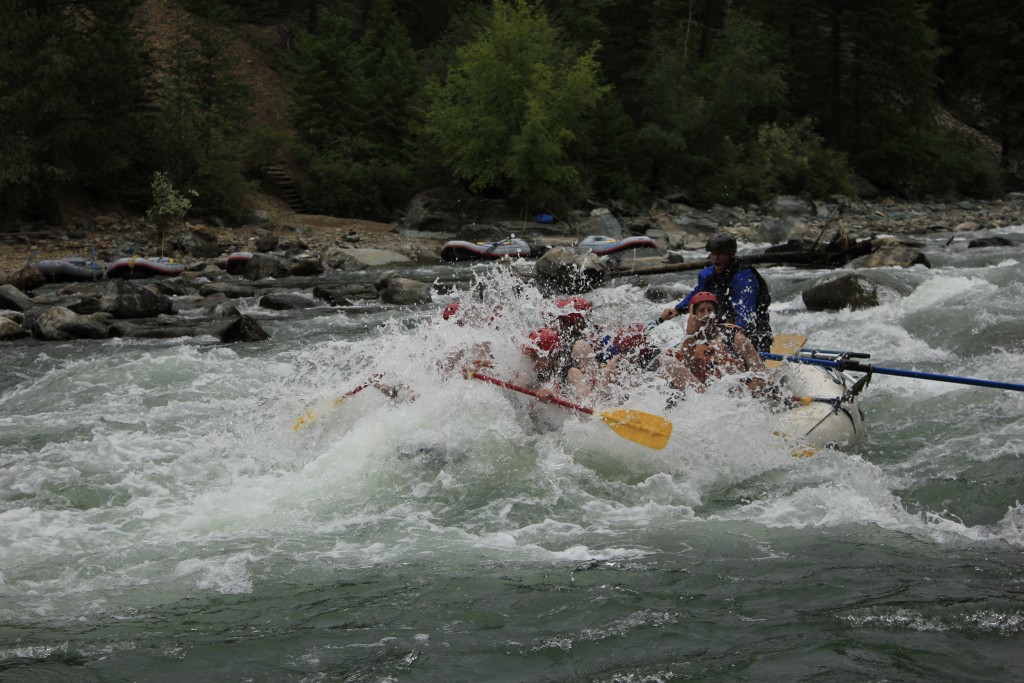 Right off the bat we were splashing around and hitting rapids and I was soaked within a few minutes (FUN FACT: If you aren't looking to get wet or do any paddling, you can sit in the middle of the raft… but you WILL be called 'Princess'). We carried on further into the canyon and encountered many more rapids boasting relevant names such as 'Spin Cycle', 'The Calm Before the Storm'  and 'The Big Kahuna'. Don't worry though, your wonderful guides will lovingly yell directions at you when needed to ensure smooth sailing (probably not the right use of words for this situation). All jokes aside though, even though it was super exciting I never felt scared or in danger while on the river and our guides did a wonderful job keeping everyone safe and sound.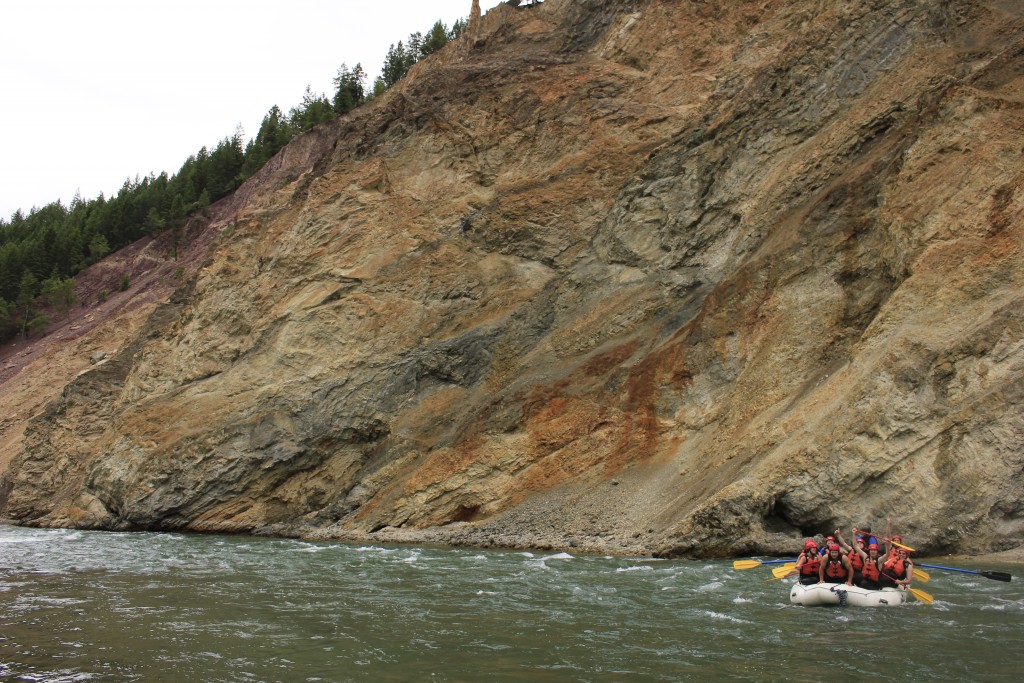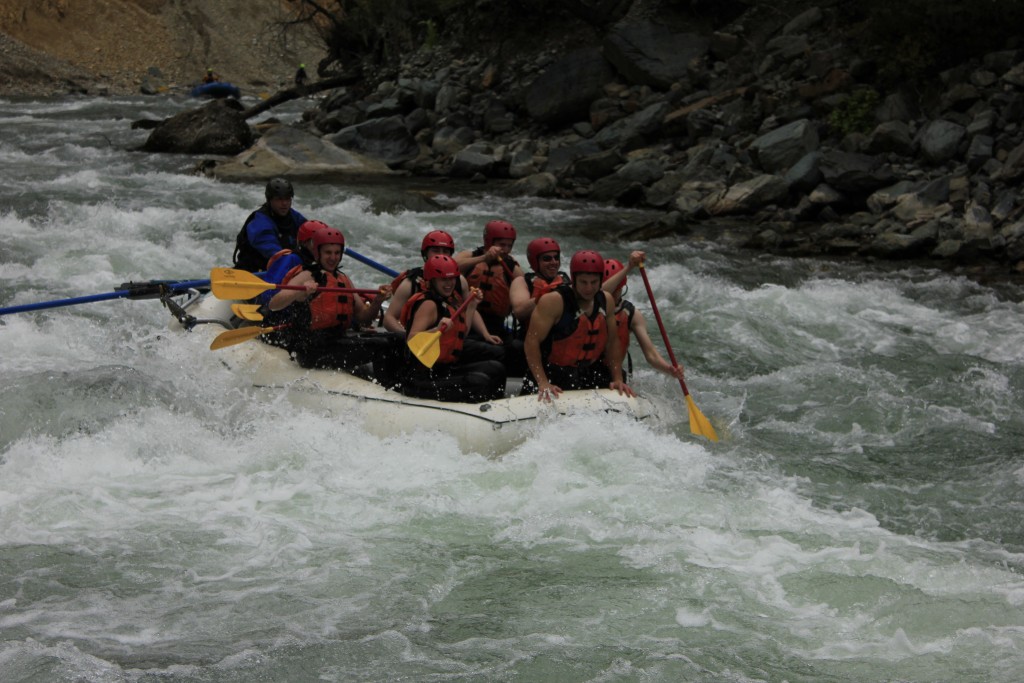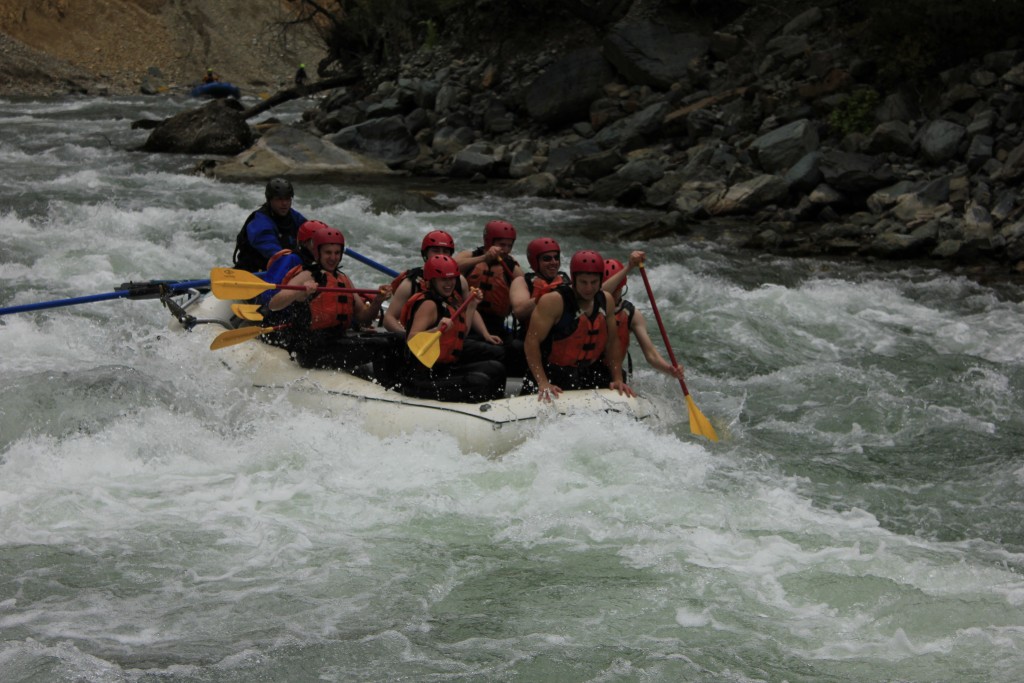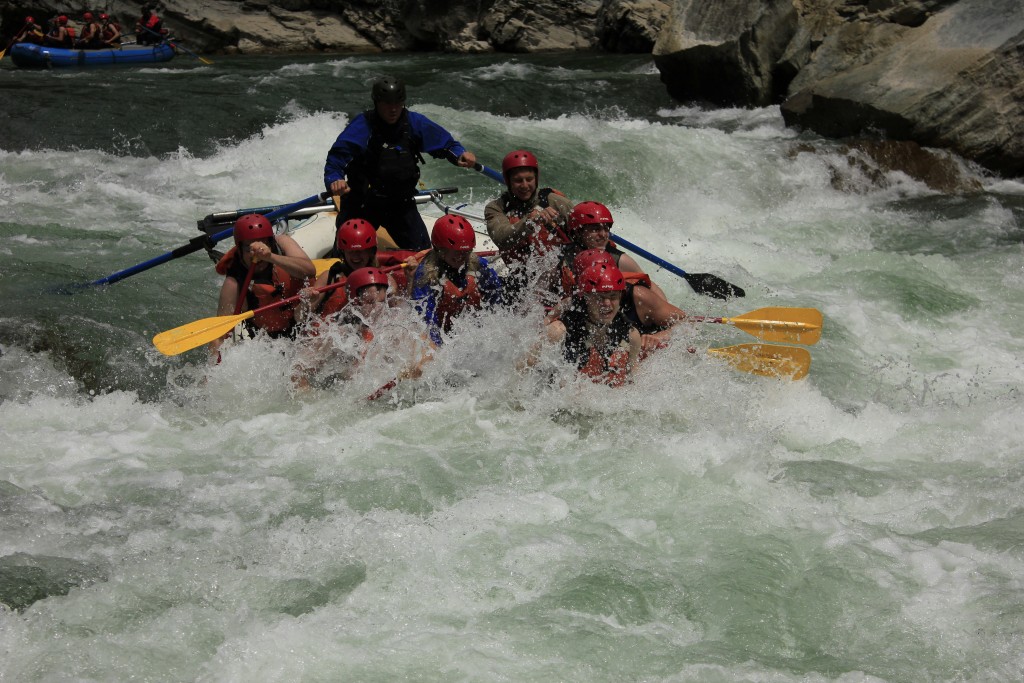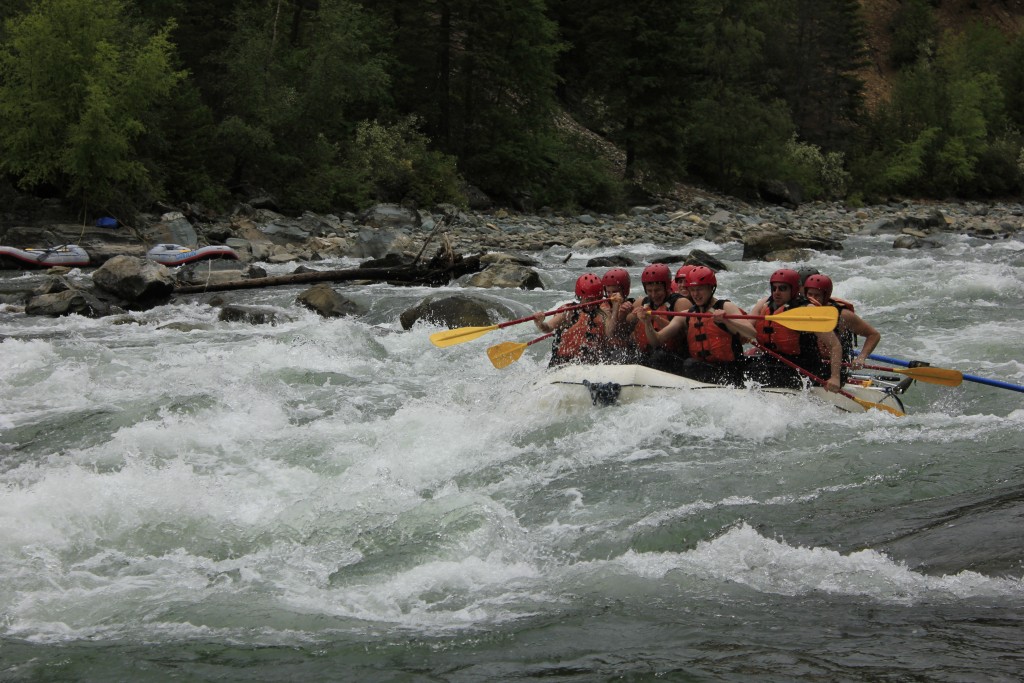 Other activities on the river
Although there was no shortage of rapids, the float wasn't all just shredding through white water. We had chances to appreciate and admire the beauty of the canyon with it's impressive vertical walls and the even some wildlife in action. At one point stopped for a very tasty lunch of wraps, salad and cookies which was enjoyed on land. Swimming was also encouraged!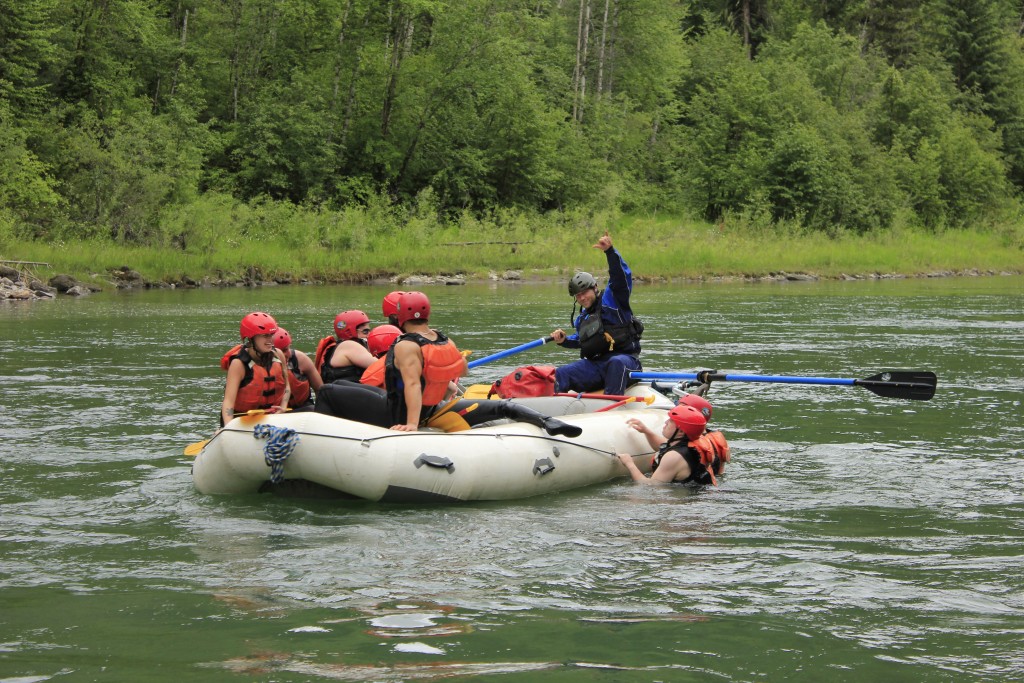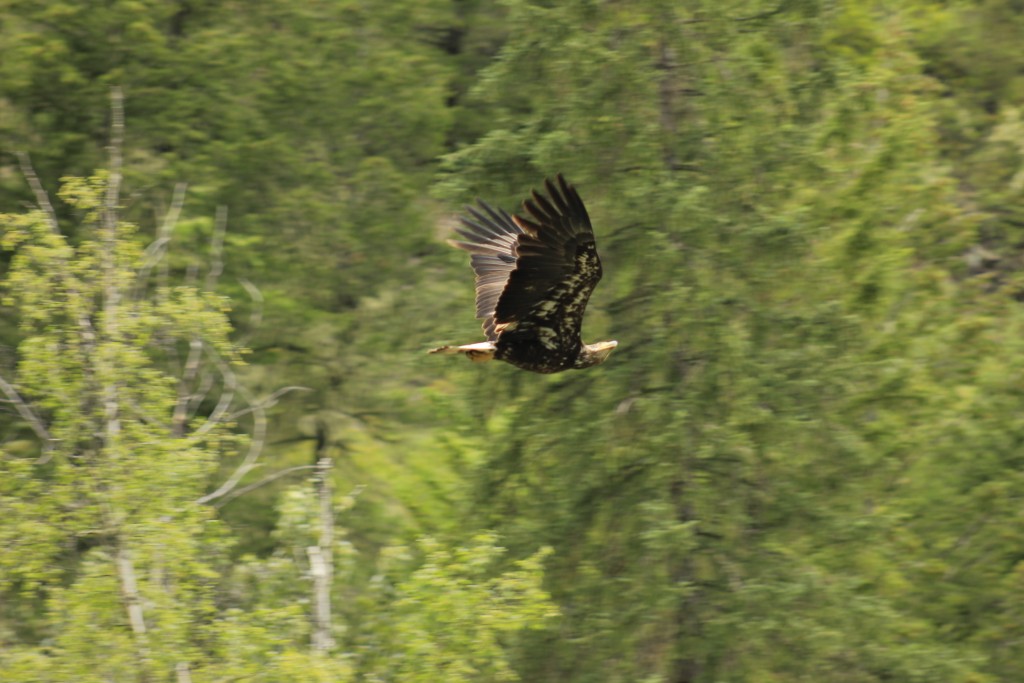 Did I mention cliff jumping? Because that's another part of this trip (optional of course)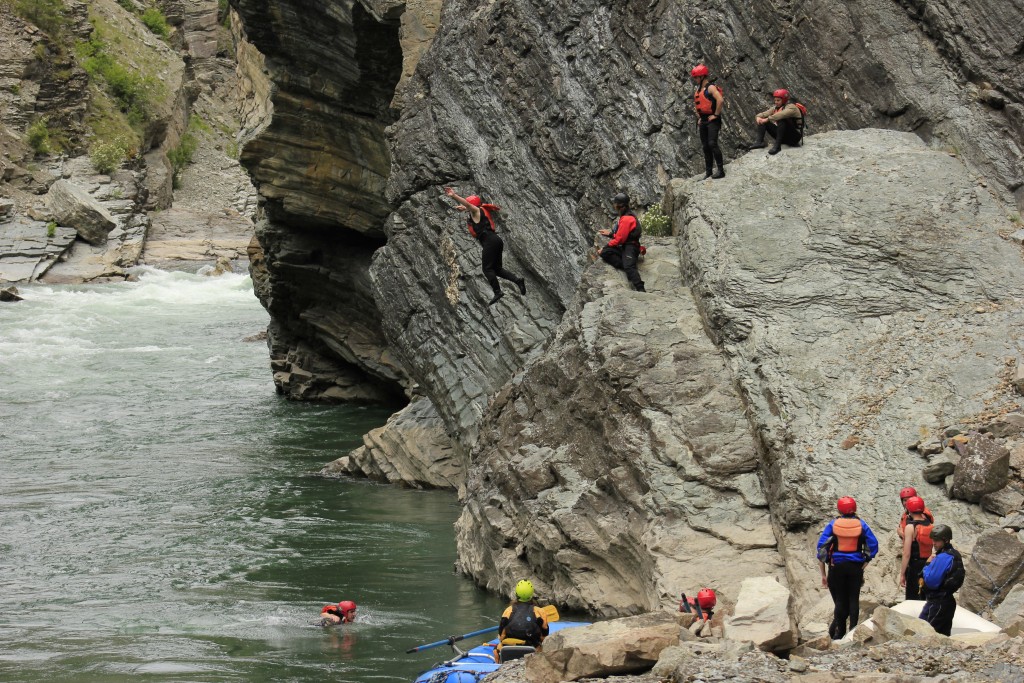 How cool are the guides though? One was PADDLE BOARDING through the rapids, and another couple were in their own single rafts. Impressive for sure.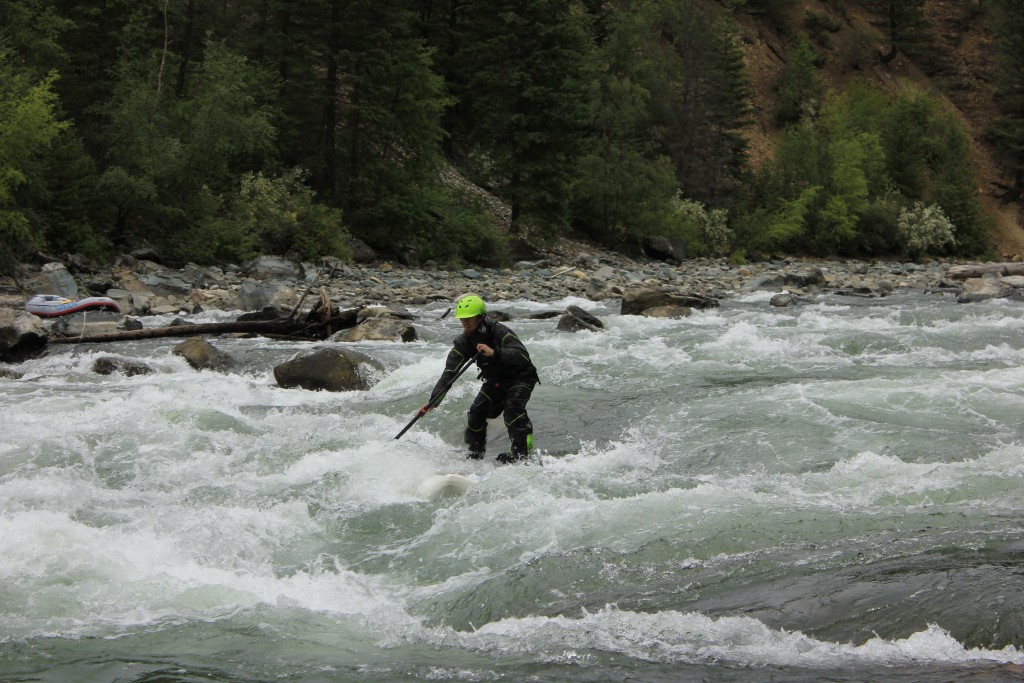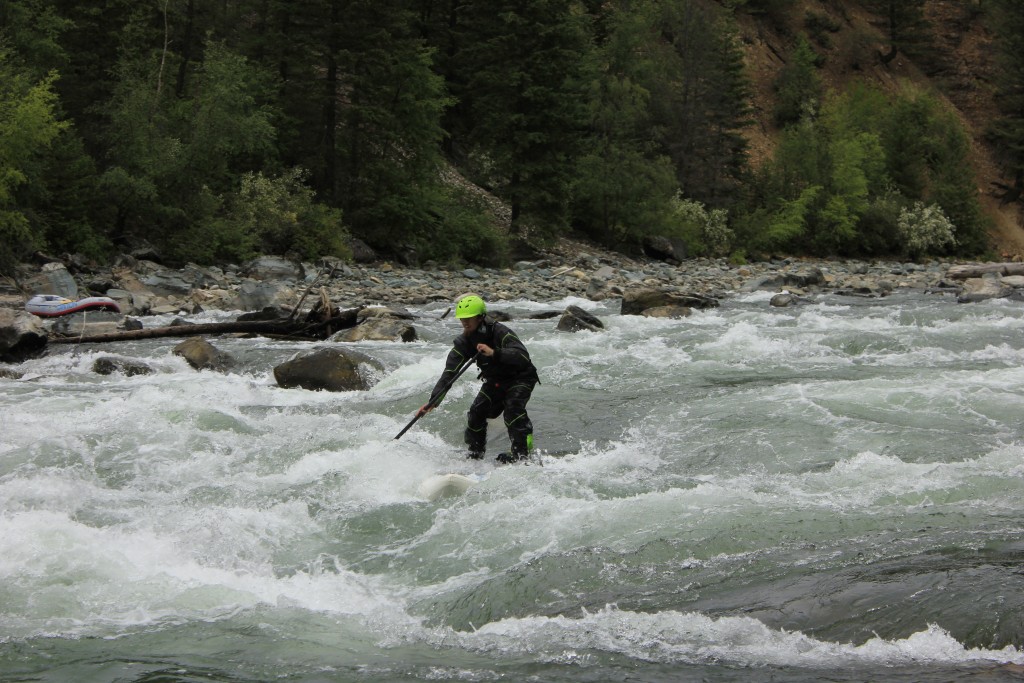 Ending our river trip
The trip ended on a chill note (calm – it was surprisingly warm) as we floated along the last bit of the river, right before it feeds into Lake Koocanusa, telling jokes and stories. We all hopped out and stripped off our gear (I do admit I was pretty excited to be back in dry clothes) and then once again loaded back on the bus. On the ride back we were encouraged to come into the Mountain High Adventures' office to look at all of our awesome pictures because yes, there will be someone snapping majestic shots of you as you scream your way through the rapids.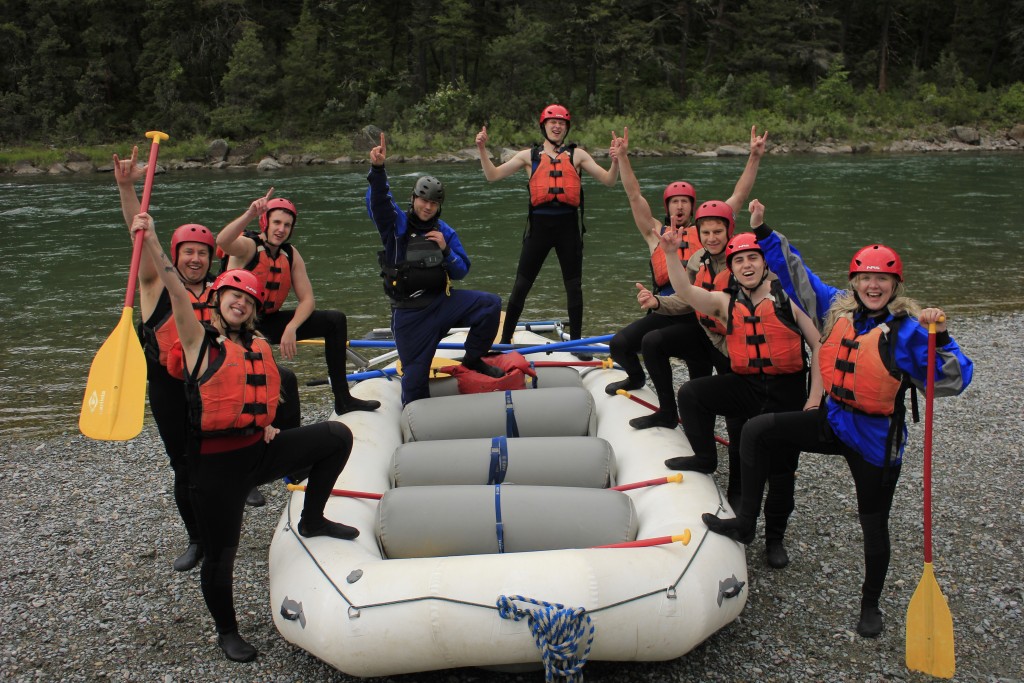 Mountain High Adventures did an amazing job once again to provide us with a fun-packed experience. Be sure to check them out on your next trip to Fernie so you can hit the river and make your own memories white water rafting. Thanks guys, you rocked our socks (or should I say neoprene booties?)
*All pictures are credited to Mountain High Adventures