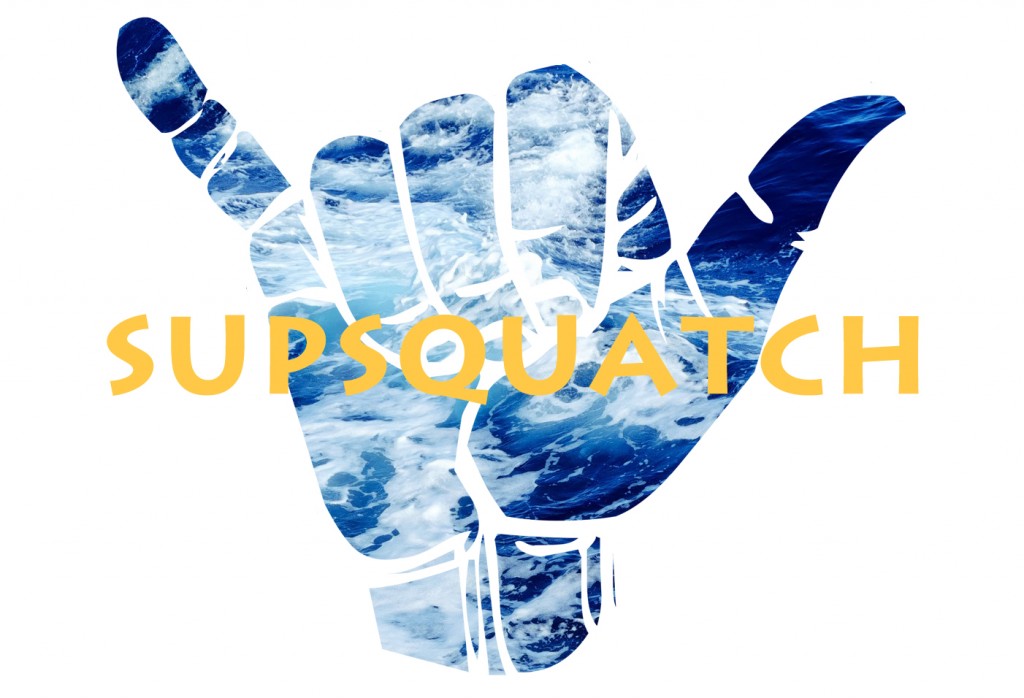 Canada's First Ever Giant Stand Up Paddle Board
I was probably the most excited when we were told that the Deskies were going out SUPsquatching for our next adventure. No, we didn't go searching for Sasquatch and I forgive you for not being familiar with the term (don't worry that was my first thought too when I heard the name last year). SUPsquatch is a brand-spanking new sport and Mountain High Adventures is the first and only company in Canada to get their hands on one. They are also the only company in the world to feature guided river tours!  We were lucky enough to be the fourth  group to cruise down the Elk River on this giant 8-man float so I will be adding that to my personal hall of fame – and you can too next time you are in Fernie!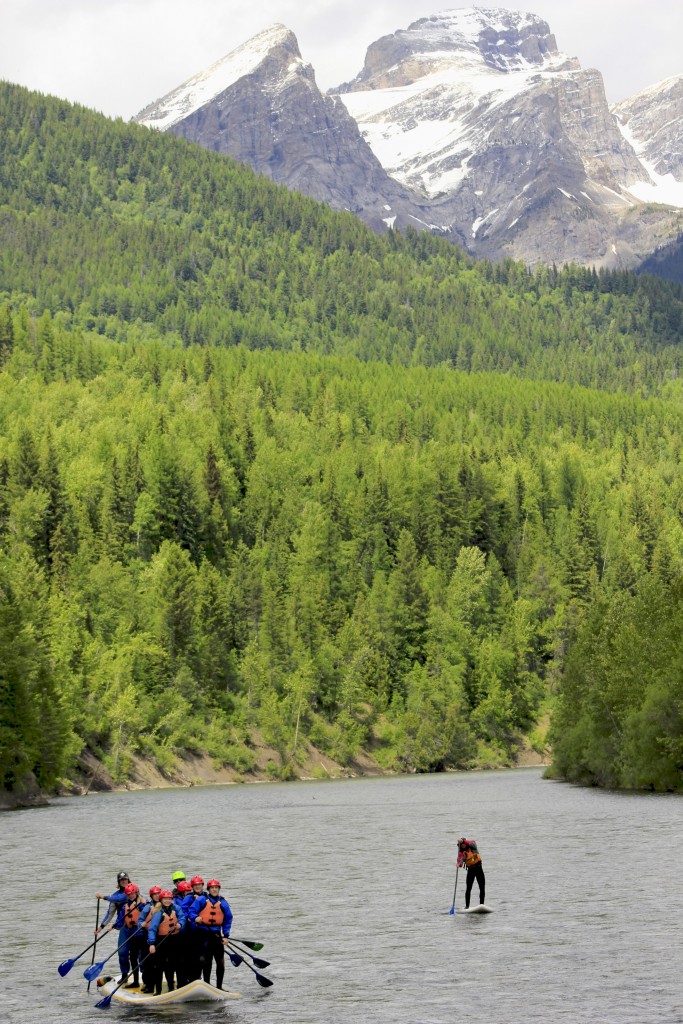 After suiting up in river gear provided by the company we all piled in the van and drove up river to our starting point. The guides taught us safety skills, how to paddle, and even how to stand and balance on the 17-ft stand up paddleboard (there's more too it than you would think!). Once we were confident we set off on our river journey – accompanied of course by our guides and a couple others on individual paddle boards.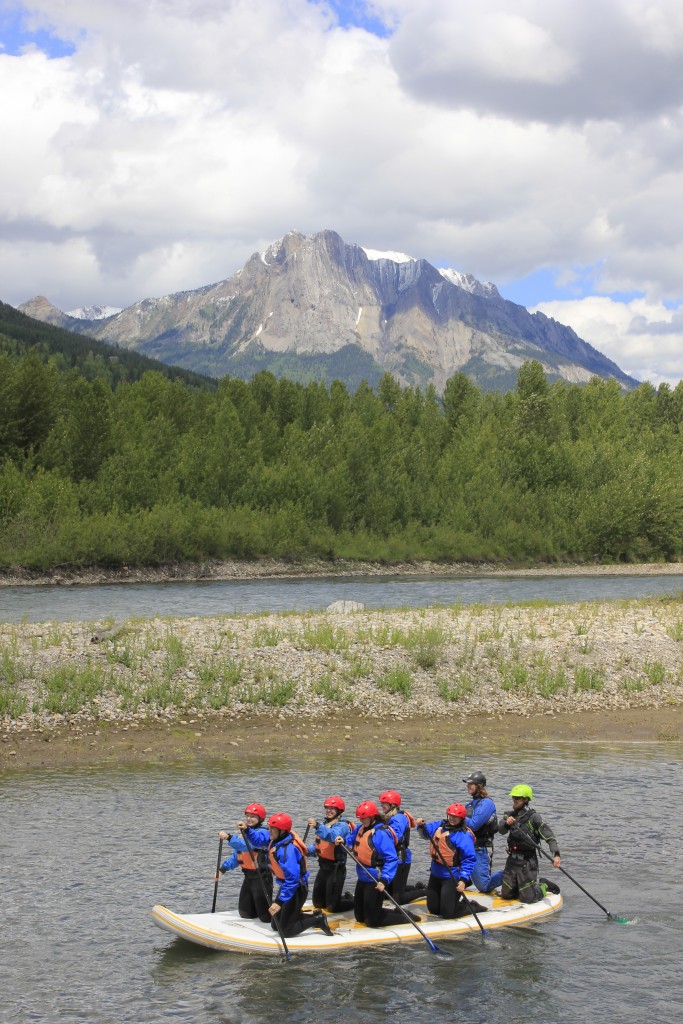 Cruising down the Elk River was both beautiful and exciting with the river running right through the town. You'd be surprised at how sturdy the board was and how well it took to waves, currents and rapids. If you aren't comfortable standing up and paddling however, you are more than welcome to kneel your way through the experience.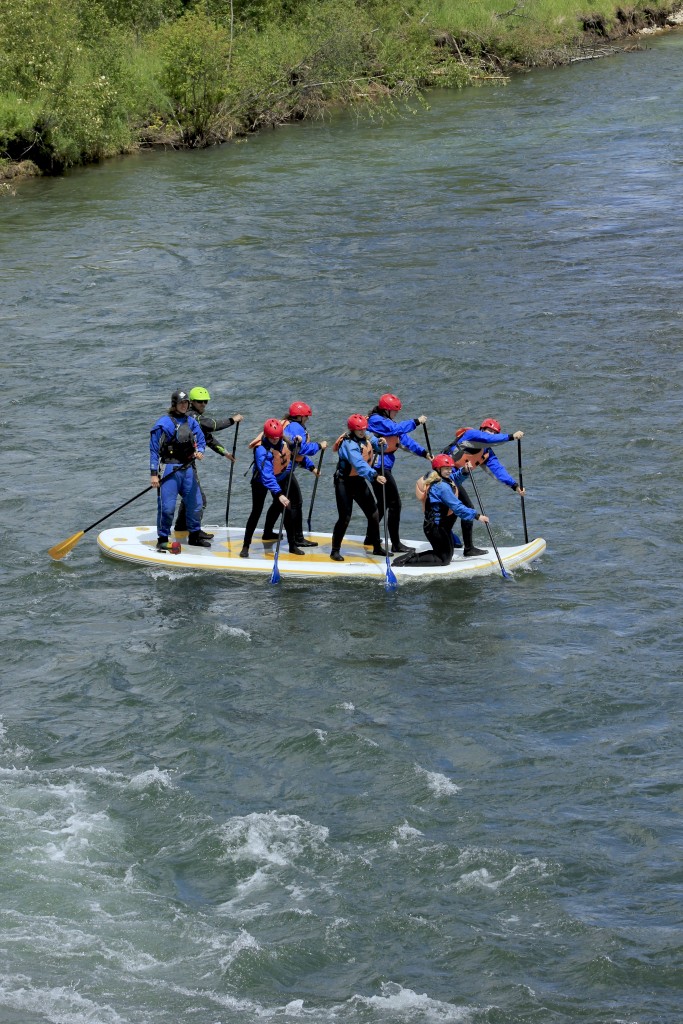 SUPsquatch'n With Mountain High Adventures
Did you know that the SUPsquatch is commonly used for surfing? Unfortunately Fernie doesn't have anywhere to catch some big swells, but our guides helped us attempt to 'surf' some waves right on the river. Surfing, cruising, or paddling through rapids, standup paddleboarding is an excellent way for you and your friends/family to get out and enjoy the beautiful outdoors! It's a killer group activity that will guarantee a great time and you even get bragging rights for riding the first SUPsquatch in Canada. The Red Tree Lodge had so much fun with our outing and we all give a big thumbs up to Mountain High Adventures and their awesome guides. Be sure to check them out and book your own adventure!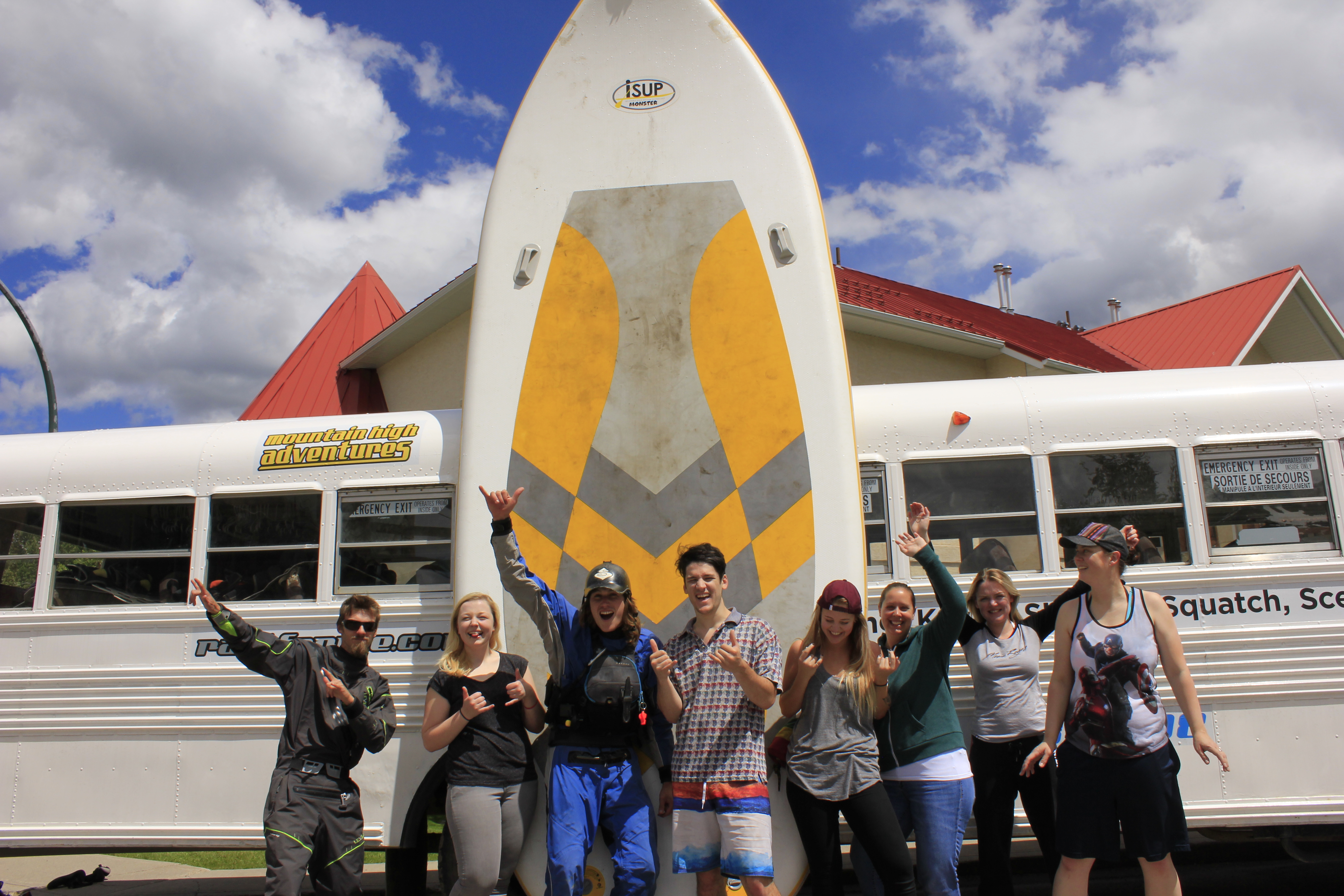 Photo Credit to Mountain High Adventures