Frolf in Fernie
You know those days where you don't feel like spending a lot of money or loading up the car for a time-committing adventure? Frolf. Days where you would rather make your own fun in town with some loved ones instead of going through hundreds of brochures to find the perfect activity? Frolf. Those times where you want to gently kick some butt without having to rent expensive sporting equipment? Frolf. If you aren't familiar with the activity, frolf – or Frisbee/Disc Golf – is an accuracy sport resembling golf where players try to get frisbee discs in the target in the fewest possible throws. It allows for all ranges of skill, ability and competitiveness and is a great time for people of all ages. In Fernie its very common for people to round up some friends, grab some snacks and beverages and head over to James White Park where there is the full 18-hole Lizard Range Range Disc Golf course. It's also very common for businesses to throw Frolf staff parties – which is what the Red Tree Lodge did!  You can borrow frolf discs from the front desk (no charge!) to play a round of Frolf in Fernie while you're here!
Access to the course is pretty straight forward; you head down 4th Street to the Historic Down Town area and turn right onto 1st Ave (before the train tracks). 1st Ave eventually becomes Park Ave which can be followed until you reach a a stop sign – where you turn right onto Mount Proctor Ave. If you'd rather borrow our bikes or ride your own, you can take the dyke trail there as well.  You'll see the entrance to the James White Park and you are all set.
Once all the Red Tree Lodge staff gathered in the park, we handed out discs and split up into doubles. Frolf in Fernie can be played in individuals, doubles, or even teams – it's up to the players and how long they want the game to go. The majority of us were very casual players so we decided on doubles and hit the course.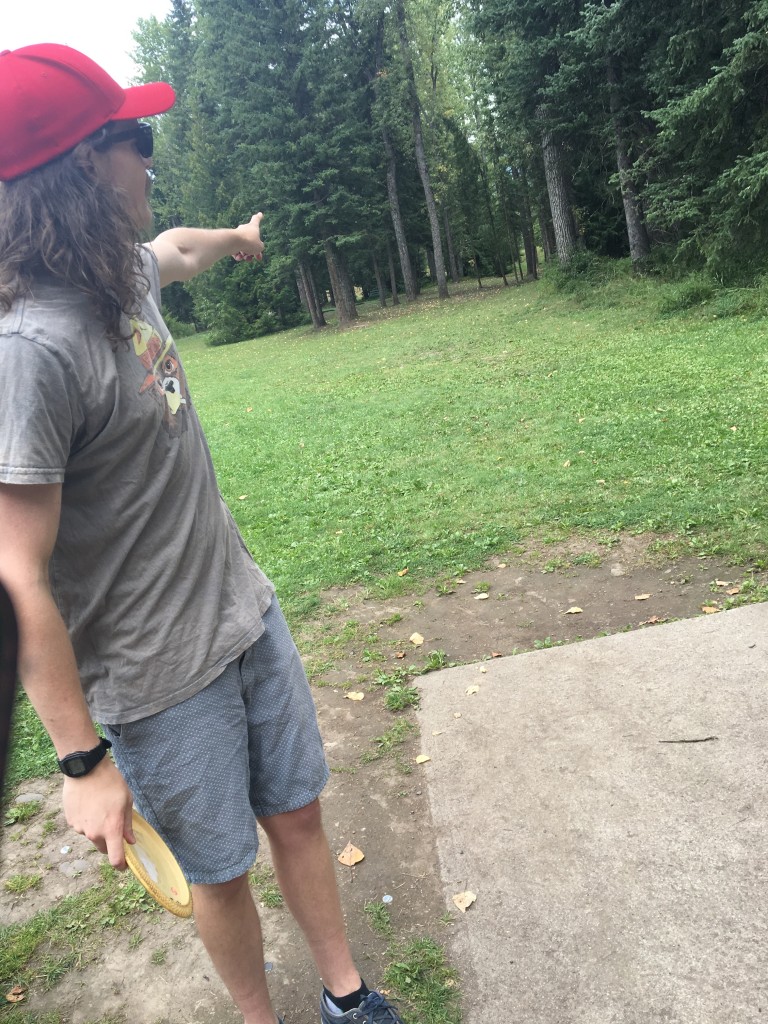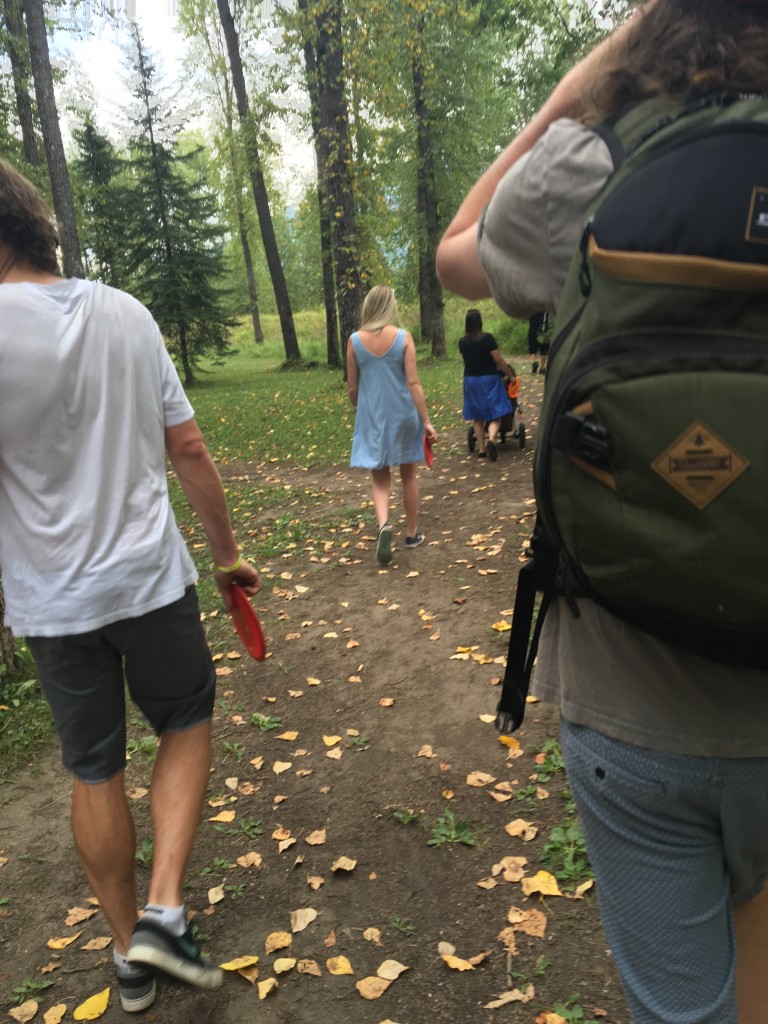 We had people who had never held a Frisbee before, people who play leisurely from time to time, and even people who were active members in Fernie's Frolf League. Everyone enjoyed themselves – Frolf in Fernie is a sport that you don't have to be good at to have fun.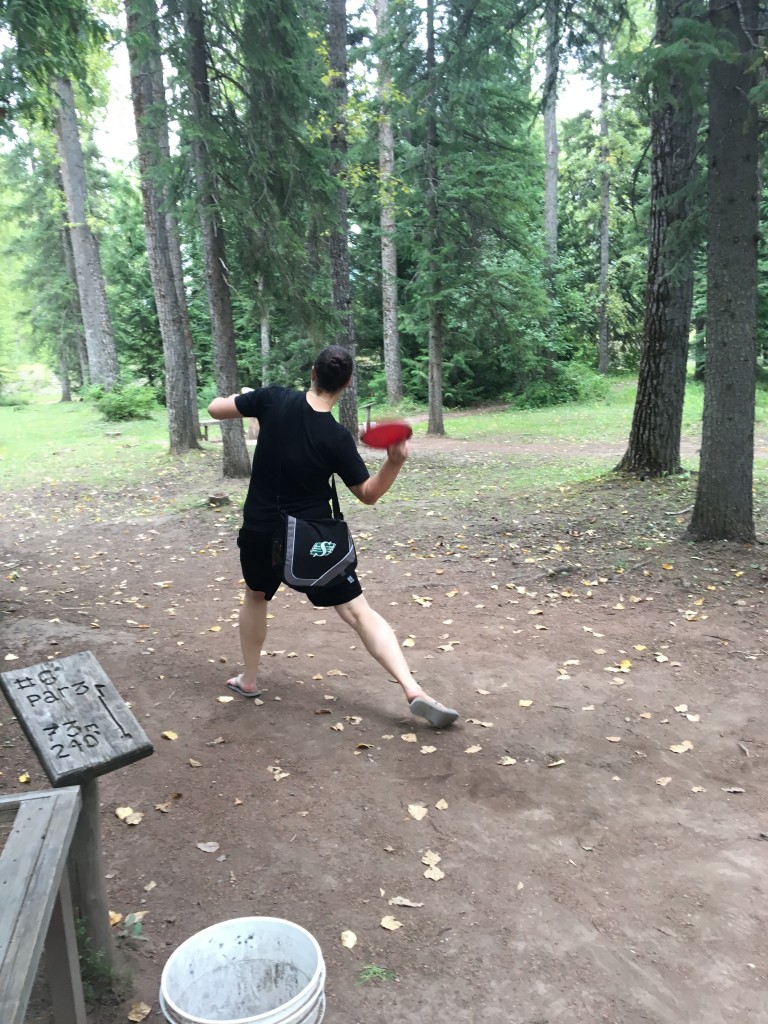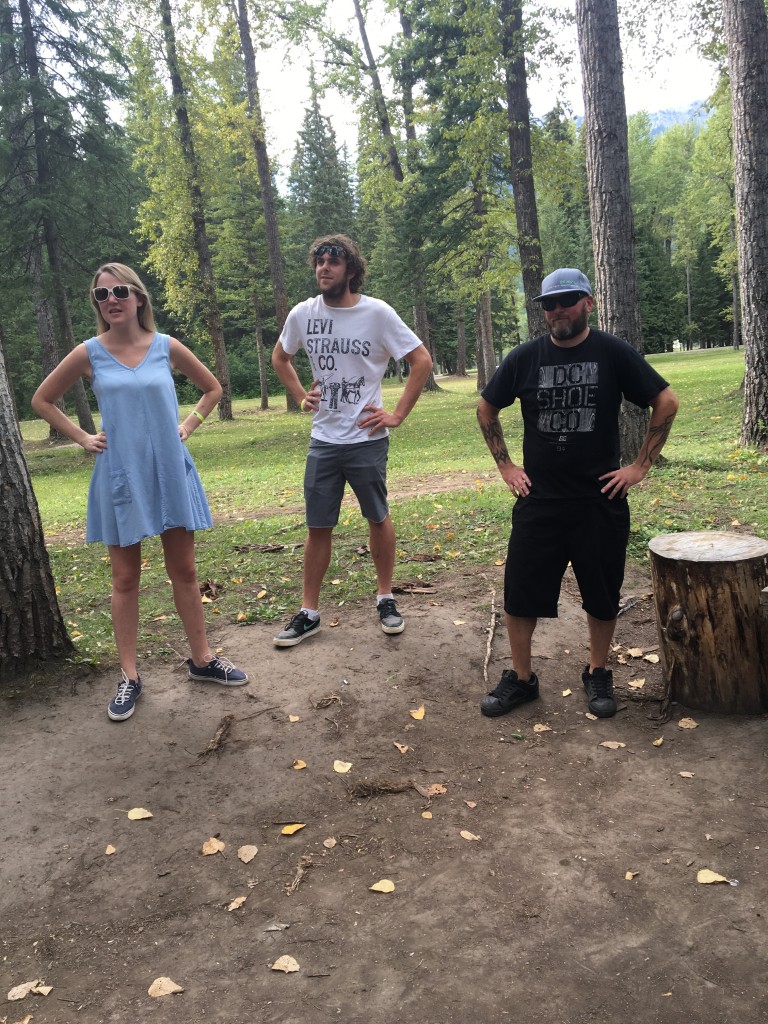 We decided to only do half of the course (9 holes) and it took us just over an hour and a half… we were taking our sweet time though. We did end up sharing the course with a few other people but we followed proper 'Frolf Etiquette' (letting the quicker teams pass you with a quick wave and a nod) and it was all fine.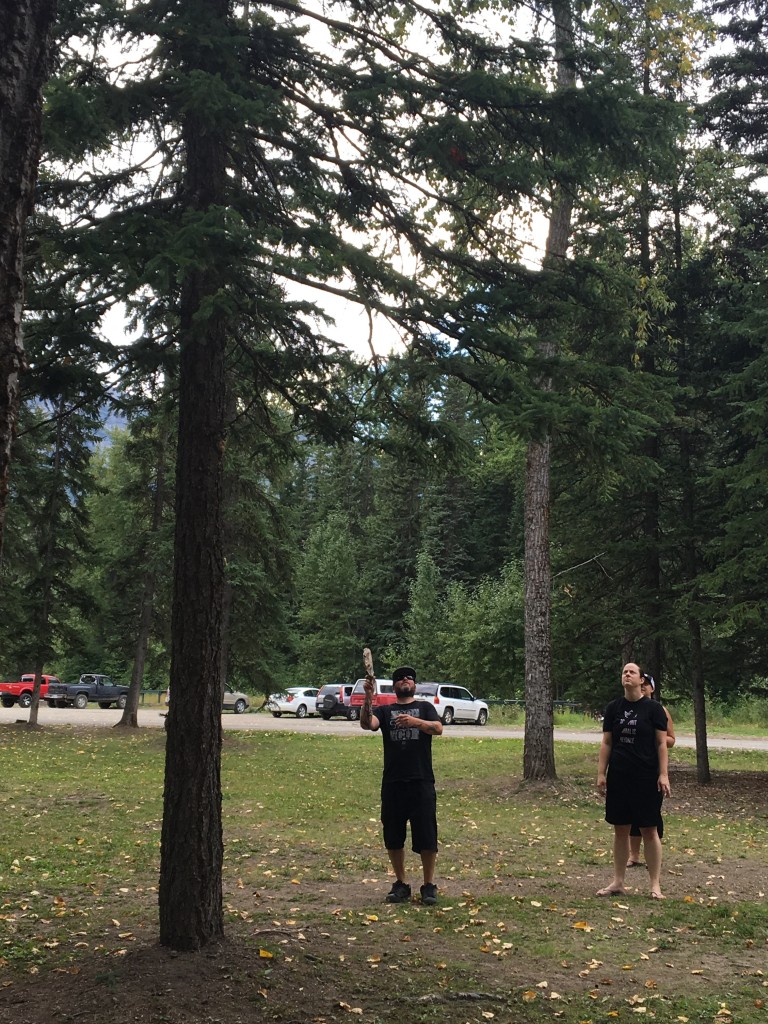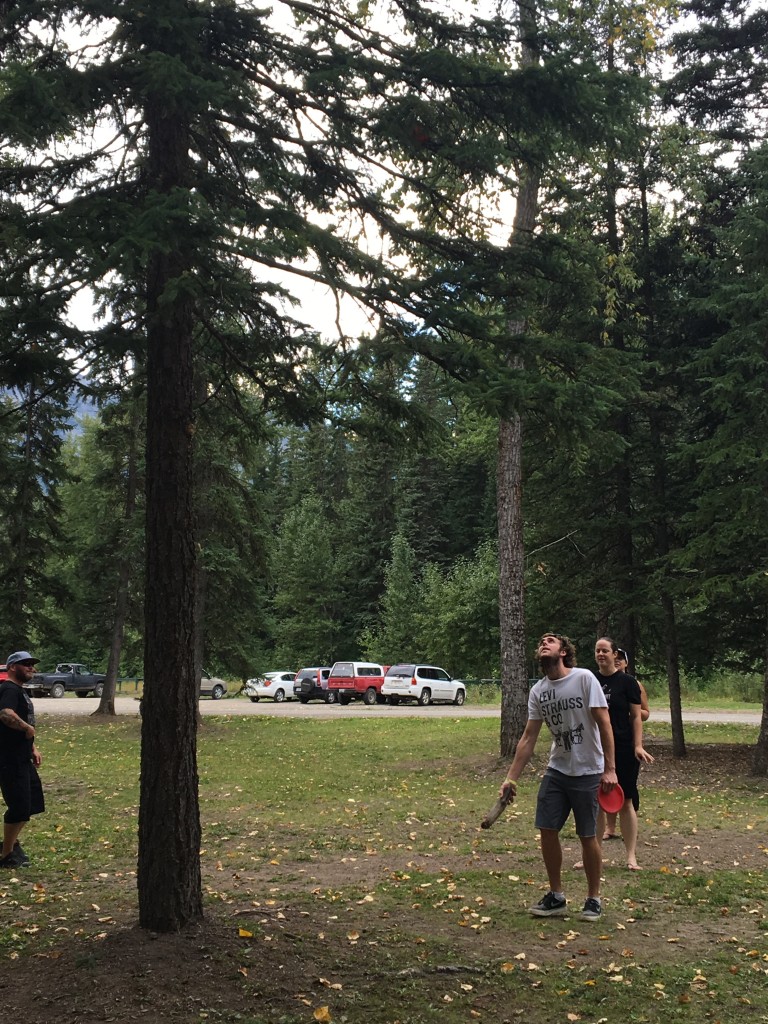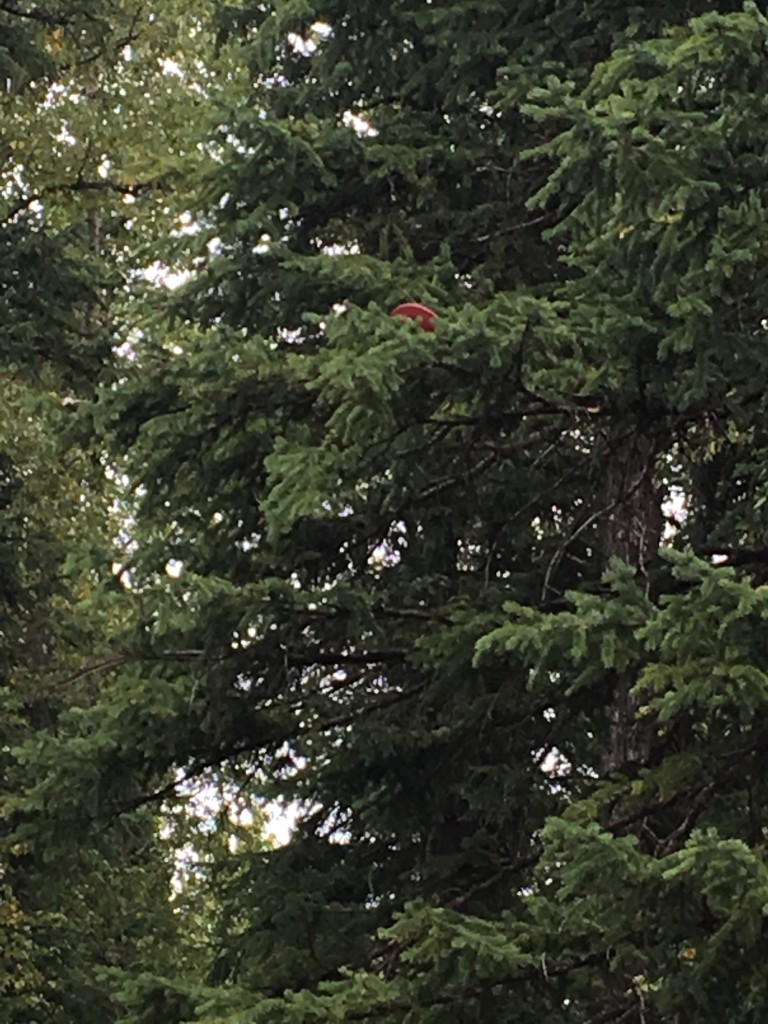 The park is very gorgeous with well manicured grass and huge cottonwoods… which means your disc might end up parking itself in some branches. One of our Deskies proved the possibility of this and everyone took a break from Frolf and participated in a 'throw random things at the disc to knock it down' event. This was all done for research purposes though…we swear.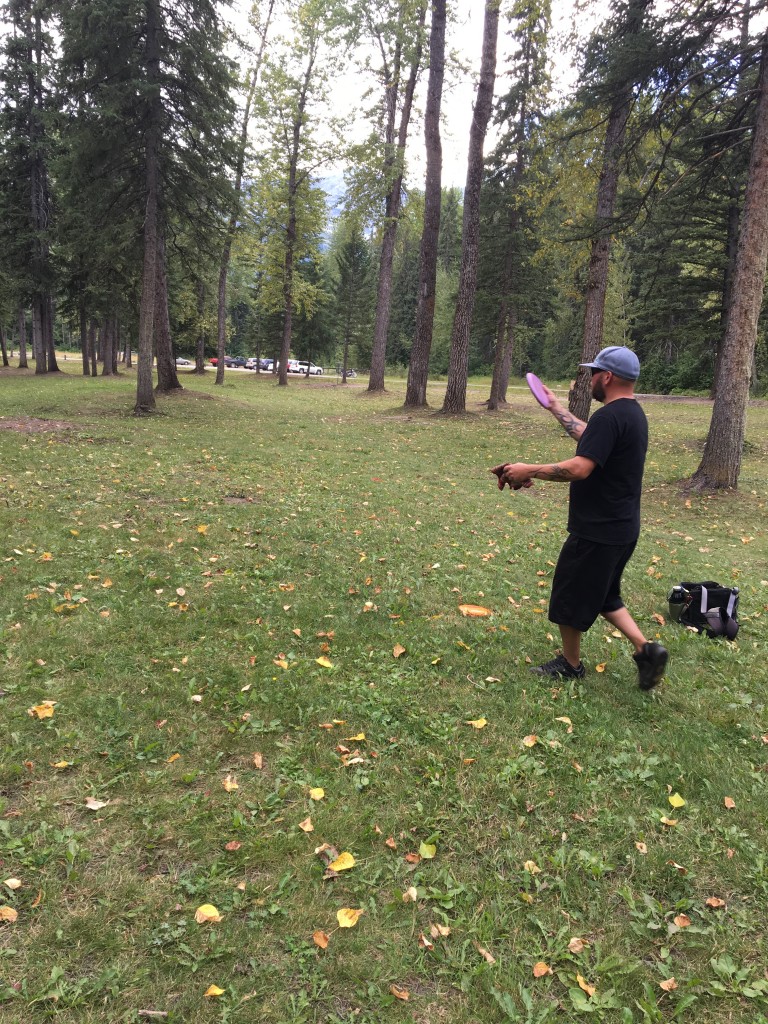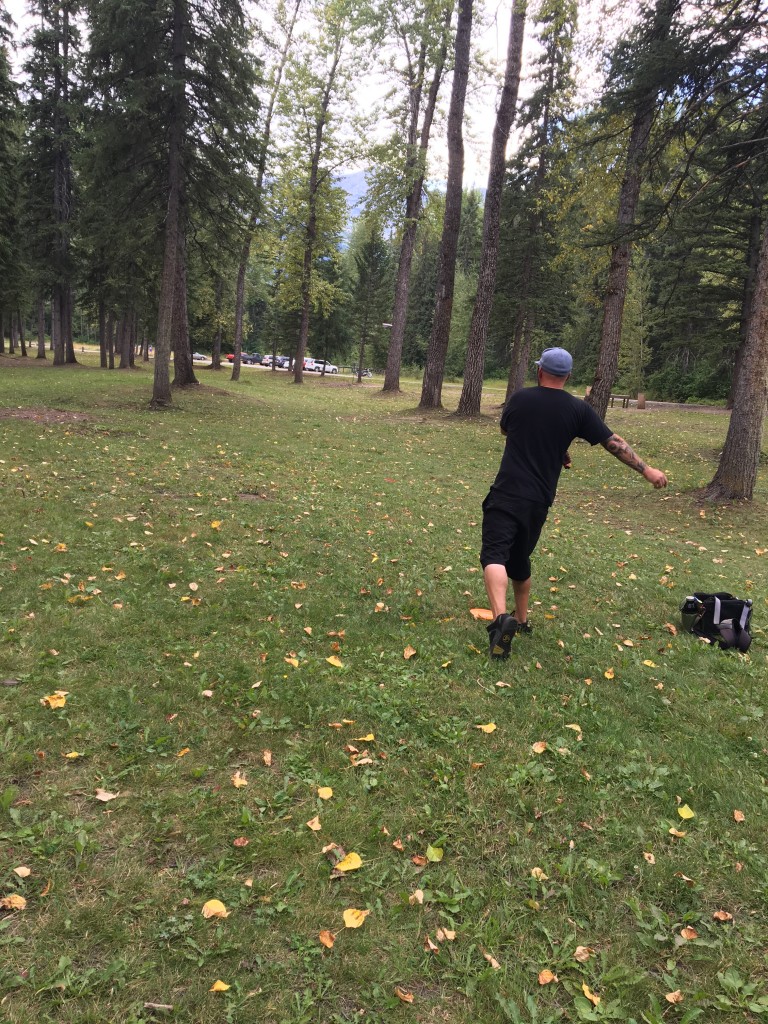 Our maintenance guy Gary, blew us away with his skills. He of course is the one who plays in the league and actually oozes skill – it was a fight among the others to be on his team. He also let us know that it is possible to get a hole in one… I still don't believe him.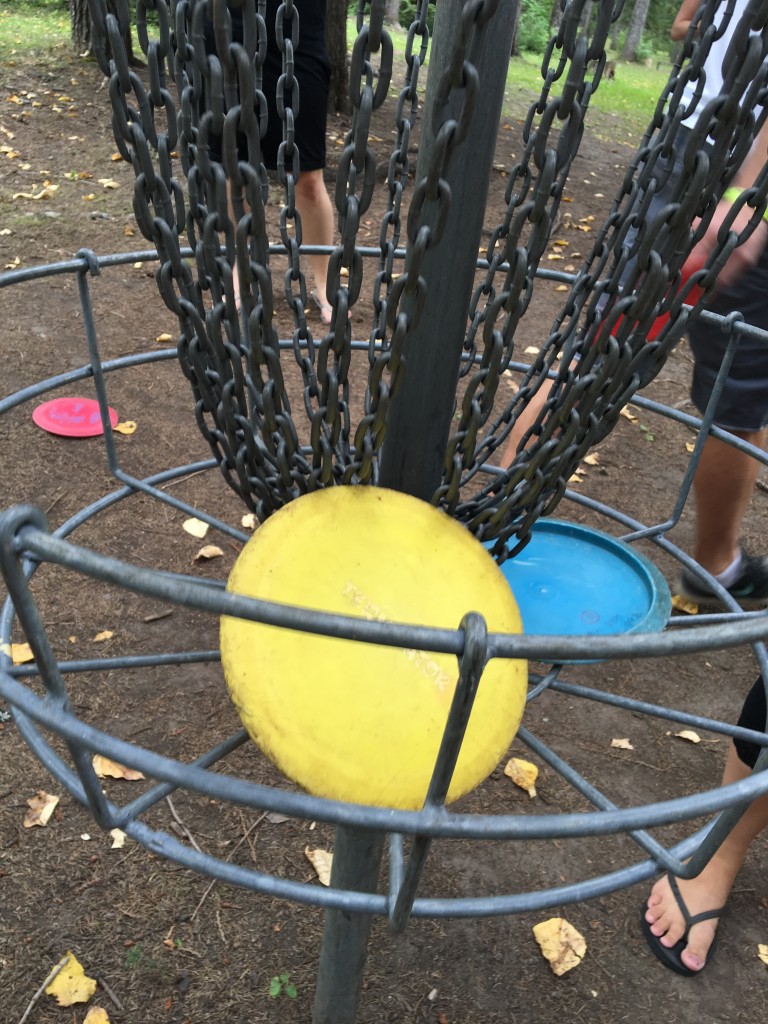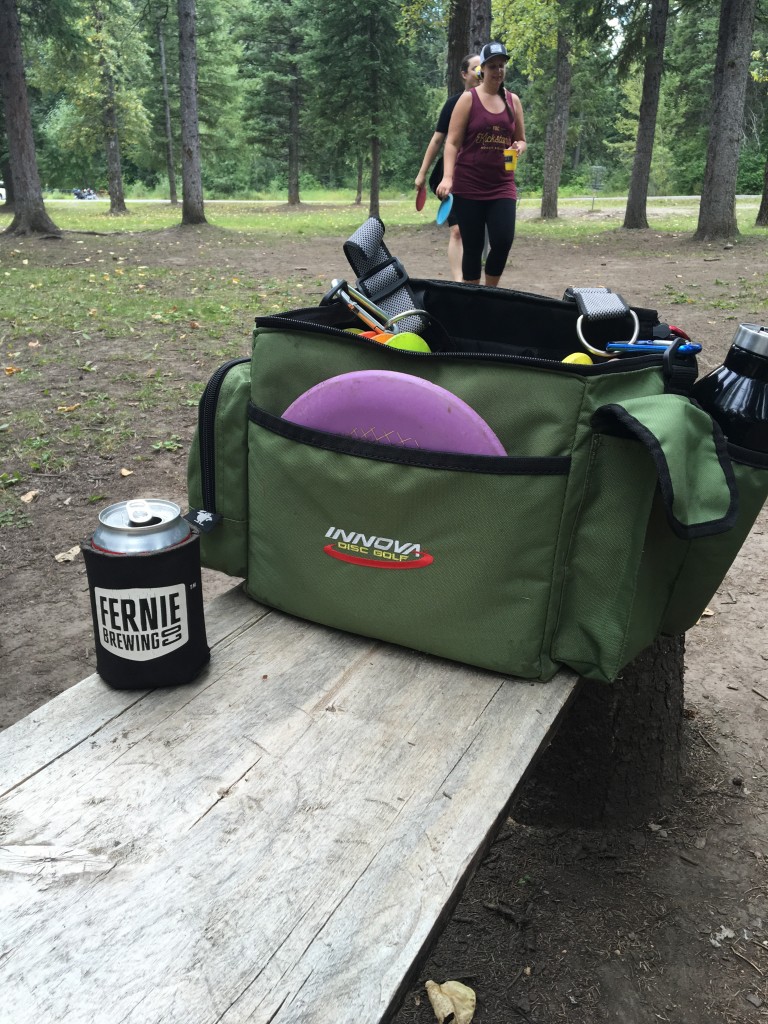 Overall frolfing never fails to be a good time and a great way to spend your days outside. If not everyone in your crew wants to participate there are tons of other things to do in the dog-friendly park which features a baseball diamond, tennis courts and walking trails alongside the frolf course. Next time you stay with us be sure to swing by front desk and rent our frolf discs for FREE so you can enjoy your own round of Frolf in Fernie.