When planning your upcoming summer vacation, it's always nice to have a list of things to do for summer in Fernie, BC, before your arrival. Whether you'd like to explore the town of Fernie or want to enjoy the great outdoors during a warm sunny day, you'll have options while staying at Red Tree Lodge. If you're wondering what to do in Fernie, BC, well, you're in luck because there are so many great opportunities for fun! Keep reading to learn why a much needed summer getaway to the Canadian Rockies will be the perfect destination for any season, especially summer!
This Summer in Fernie – Come Enjoy the Great Outdoors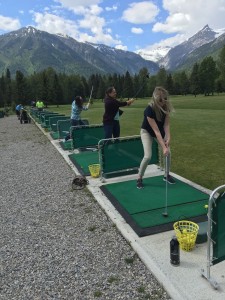 When you're in the heart of the Canadian Rockies, you'll want to spend your time in Fernie, BC, exploring the great outdoors. Start your day with a quick nine (or 18) at the Fernie Golf Club, which also has a putting green, pro-shop, restaurant, and driving range. If your friends are up for an adrenaline rush, they'll love white water rafting down the Elk Canyon or the Bull River with Mountain High Adventures. Everyone knows that the town of Fernie, BC, is a mountain bikers paradise as it features over 100 biking trails. We encourage you to rent a bike from the local bike shops and explore some of the paths which range from easy to difficult. You're also encouraged to bring your own as we have a bike station at the lodge and can safely store your bike on-site as well!
Guys Night Out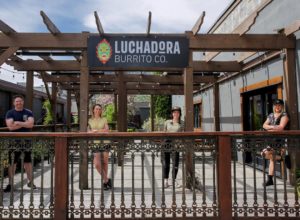 There's no shortage of what to do in Fernie when it comes to the nightlife attractions around the Historic Downtown area. Start the night hitting a happy hour at Kodiak Lounge from 4:00 p.m. to 7:00 p.m. or at The Northern Bar & Stage from 4:00 p.m. to 6:00 p.m., which are both offered every day of the week. If you're a fan of tequila cocktails, then a quick stop to Luchadora in Fernie, BC, is a must as they feature seemingly endless options of imported tequilas on their patio! After you've had a drink or two, grab a bite at The Brickhouse, which has an urban feel with their local beers and handcrafted burgers, and you'll always find live music!  For a full list of bars and pubs, the Tourism Fernie, BC, website provides even more options.
Canadian Rockies Hotels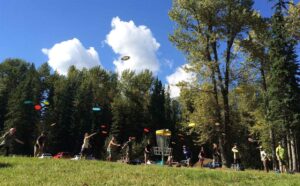 If you're still wondering what to do in Fernie for an outdoor adventure, hike the trails Fairy Creek Falls, Heiko's Trail, Coal Creek Heritage Trail or Lizard Lake Trail, and the list goes on! Anglers will love fly fishing during the summertime and can book a guided fishing trip with Elk River Guiding. We also provide Shared Toys at the lodge where you can grab a few disc golfs and head to James White Park, where you can enjoy a relaxing day out with your friends! Don't forget to ask us about our street hockey gear, where you can have a solid match on the low-traffic roads around the Red Tree Lodge.
Summertime Getaways to Fernie, BC
Summer is just around the corner and now is the perfect time to book as Fernie, BC, will capture your need for adventure! We feature a variety of specials so that you're able to keep more money in your pocket and enjoy more activities during your stay. Find our latest specials on our website and get ready to create memories that will last a lifetime! We offer everything from pet-friendly rooms to deluxe family rooms as well as a standard room and more. Check out our accommodations page to select the room that's right for your group. If you have any questions about other things to do in the area, please don't hesitate to give us a call at 1-250-423-4622.