From its expansive alpine forests to the majestic mountains they encompass, it's no secret that British Columbia offers some of the best outdoor recreational opportunities in North America, if not the world. In the bluffs of the Kootenay Rockies, Fernie presents an exemplary setting that encapsulates and inspires the outdoor enthusiast in all of us. Skiing is undoubtedly a big draw for our winter visitors, but once the snow melts, mountain biking in Fernie takes over. Our visitors love to seek excitement during the warmer seasons! The small alpine town is rife with some of the best mountain biking in British Columbia.  To help get you acclimated to the Fernie, BC, mountain bike scene, we put together a list of rides that are sure to get your adrenaline pumping on your British Columbia vacation.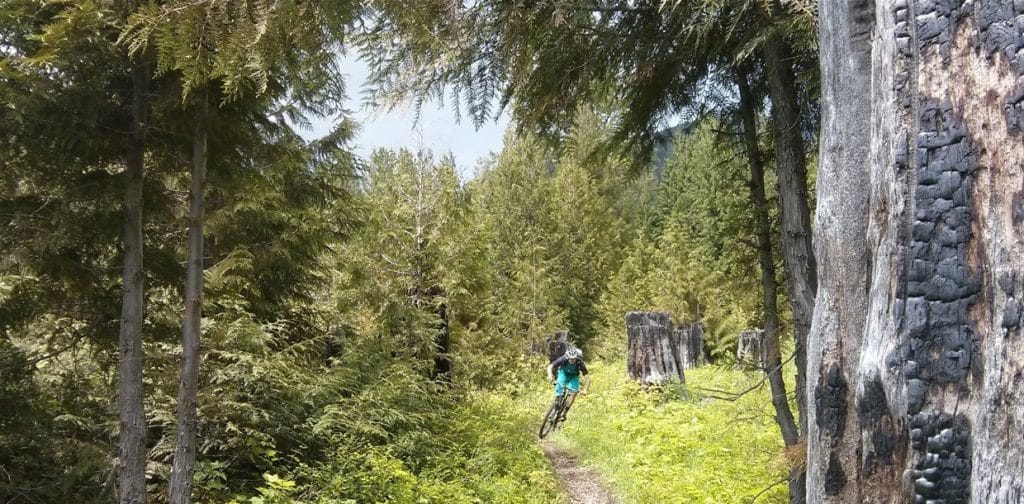 The Best Mountain Biking in British Columbia
As you can imagine, Fernie is home to several excellent mountain bike trails.  Many are renowned within the global biking community. You can always go enjoy the downhill mountain biking at Fernie Alpine Resort.  If you're looking to stay away from the crowds, though, you might want to try something different.  We certainly encourage you to explore the resort, after all, it is famous for a reason.  But we thought it would be meaningful to give you a heads up to some of the less crowded routes that still offer what the doctor ordered. So, grab your helmet, we're going mountain biking in Fernie!
Located on the southeast side of Fernie, Ridgemont is an excellent place for intermediate riders.  Do you want to push yourself by taking on some of the more advanced and expert level track? These are some of the first single track trails in the valley and were initially constructed with chainsaws and motorcycles. You can almost smell dark, earthy loam.  It dominates the soil for a reasonably smooth ride, with little to no rock beds. 
Just east of town, on Highway 3, the Swine Flu Loop, is a steep grunt! But it rewards challengers with stunning views of the Fernie Valley. In addition to the awe-inspiring vistas, Swine Flu offers an adrenaline-fueled descent full of straightaways, hairpins, berms, and optional gaps. For some added enjoyment, stop by Fairy Creek Falls for a scenic photo opportunity.
The Mount Fernie Provincial Park epitomizes mountain biking in Fernie with some of the highest quality trails in the area.  These super-loamy tracks are characterized by rich organic soil, flowing lines, and a diverse assortment of difficulty. One of the highlights of this route is the "Black Forest".  It hurls riders through a dense old-growth forest that allows a scant amount of sunlight to penetrate the canopy.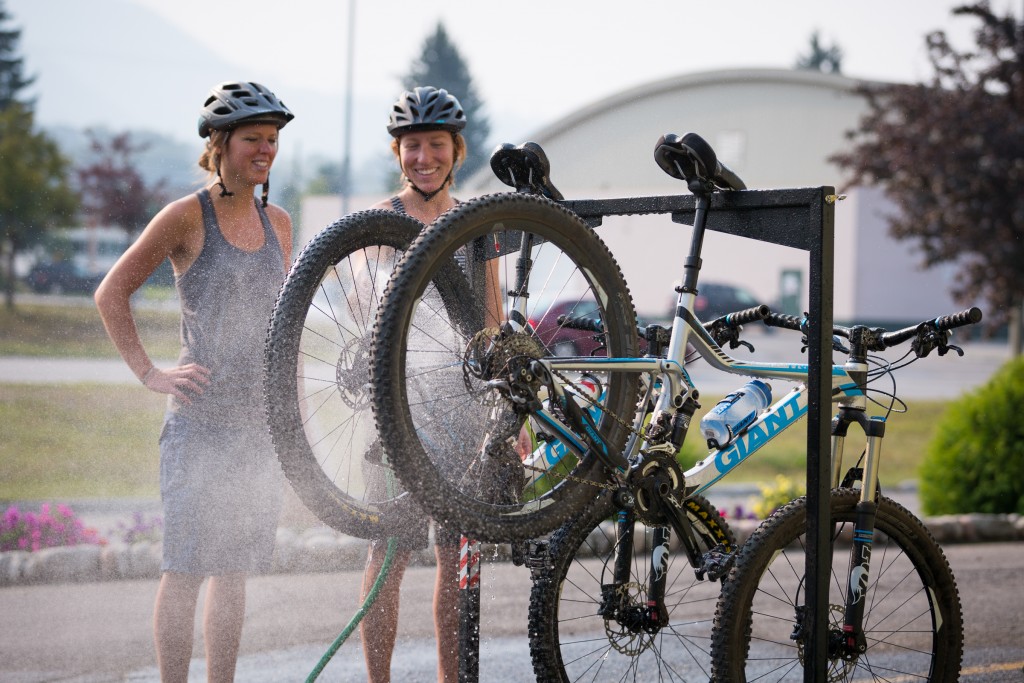 Hassle-Free Mountain Bike Friendly Hotels in Fernie, BC
Red Tree Lodge in Fernie, BC, is easily the best place to stay for any mountain biker visiting the area. From our bike washing and tuning stations to our secure bike storage room, it's evident that mountain biking is one of the most popular things to do in Fernie. With optimal amenities and pet-friendly accommodations, it's no wonder that outdoor recreation enthusiasts choose Red Tree Lodge. You'll be exerting enough effort while mountain biking in Fernie, there's no reason you should do so during your stay. For more information on how we can accommodate your adventure, please visit us online or call 250-423-4622.