Springtime BC Weddings with Red Tree Lodge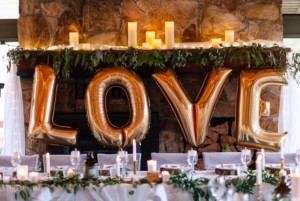 There's no better time than right now to start planning a dream wedding in the scenic town of Fernie, BC. Our gorgeous city sits at the foothills of snow-covered Canadian Rockies and is surrounded by lush forestry and the tranquil Elk River. There are countless ceremony possibilities in our serene wilderness. Fernie also has world-class photographers and event planners who are only a phone call away. Planning weddings in British Columbia is much easier when you choose a stay at Red Tree Lodge. Here's a quick rundown of what the breathtaking community of Fernie has to offer eager brides and grooms.

Ceremony Locales
As mentioned earlier, there are several popular ceremony locales scattered throughout the city and the surrounding natural wilderness. Recite your heartfelt vows high in the cloudy Rockies outside of Lost Boys Cafe. Say "I do" at Annex Park near a babbling creek with the towering Rocky Mountains in the background. Annex Park is only a five-minute walk from Red Tree Lodge! Mount Fernie Provincial Park, Fernie Golf Club, and "I Dew Point" at Island Lake are also popular choices. Remember to pair your unforgettable wedding with world-class photography from Raven Eye!

On-Site Reception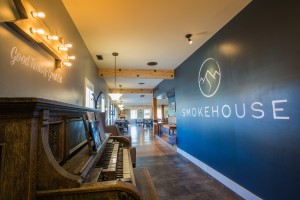 Red Tree Lodge proudly provides wedding receptions inside Smokehouse Restaurant, our on-site dining room which seats up to 85 people. Silver Lining Events is our preferred wedding planning service – these talented folks do incredible work, and they're incredibly flexible! Please call Jody for wedding menu possibilities at 1-800-977-2977. Smokehouse has two fireplaces, three interconnecting sitting areas, and a full bar. Red Tree Lodge is one of the only Fernie hotels that provides an on-site reception space.

Mount Fernie Bridal Suite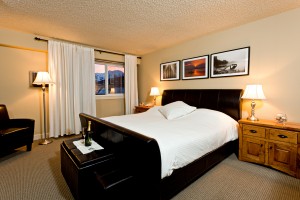 All weddings in British Columbia should end with a memorable night with your sweetheart inside a lavish bridal suite. Red Tree Lodge's Mount Fernie Suite features a soothing jetted tub fit for two, an ultra-comfortable king-size bed, a separate living area, and stunning mountain vistas. To inquire about wedding blocks, please dial 1-250-423-4622.

Springtime BC Getaways
Planning weddings in British Columbia is especially enjoyable because there is an endless array of springtime activities for newlyweds in the Fernie area. Start your honeymoon with spa treatments at Spa 901, a "Java the Hut" coffee milk stout at Fernie Brewing Company, and some Kootenays exploration via canoe, mountain bikes, or an old-fashioned hike. For even more inspiration, visit our travel blog!