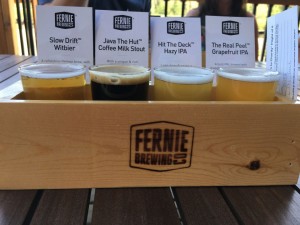 Romantic Spring Getaways to Fernie, BC
It's never too early to start planning your next romantic getaway to Fernie, a beautiful tourist town in the midst of an awe-inspiring Southeastern British Columbia mountain range. Fernie is widely known for its premier alpine skiing, mountain biking, and whitewater rafting, but we're quickly becoming a desired romantic escape for adventurous couples. Romantic getaways in British Columbia are equally exciting, relaxing, and invigorating thanks to our wide array of activities near charming Red Tree Lodge.
Things to Do in Fernie, Canada
There are dozens of things to do in Fernie, BC, for couples young and old, especially in the springtime. When there isn't snow on the ground, Red Tree Lodge is a popular mountain biking hub. We have an on-site bike washing station, bike-tuning stands, storage space, and so much more! Rent one of our complimentary cruiser bikes and explore Fernie, BC. Enjoy a hazy IPA at Fernie Brewing Company, a craft cocktail at Fernie Distillers, or an elaborate ice cream treat at Happy Cow. After a lovely stroll through downtown Fernie, play 18 holes at Fernie Golf Club, which is surrounded by stunning snow-capped mountains.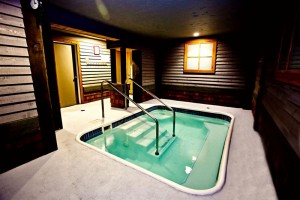 On-Site Amenities
All romantic getaways in British Columbia should also include a relaxing day indoors. When you're not lounging in our lavish Mount Fernie Suite here at one of the premier Fernie hotels, you can take full advantage of our many on-site amenities. We have a soothing indoor hot tub, a rejuvenating swimming pool, and a calming sauna. One of the most unique on-site features here at Red Tree Lodge is our theater room, complete with several romantic films. We have many classic romances such as Titanic, Dirty Dancing, and Notting Hill.
Romantic Dinner
After each full day of springtime fun here in the Kootenays, sit down for a romantic dinner at the on-site Smokehouse Restaurant. Smokehouse has multiple stone fireplaces, a popular patio, elegant decor, and a full bar. Enjoy beer-brined, applewood-smoked ribs, cherrywood-smoked chicken, or a hickory-smoked braised brisket sandwich with a glass of pinot noir from a regional winery
Romantic Getaways in British Columbia
Retreat to the luxurious Mount Fernie Suite after a lovely meal at Smokehouse Restaurant. Share a bottle of award-winning vino inside your large modern jet tub, watch the sunset on your 28-foot balcony, and enjoy a peaceful slumber in your ultra-comfortable king-size bed. Please give us a call at 1-250-423-4622 to book a well-deserved romantic getaway to beautiful Fernie, BC.