Mountain Bike Friendly Hotel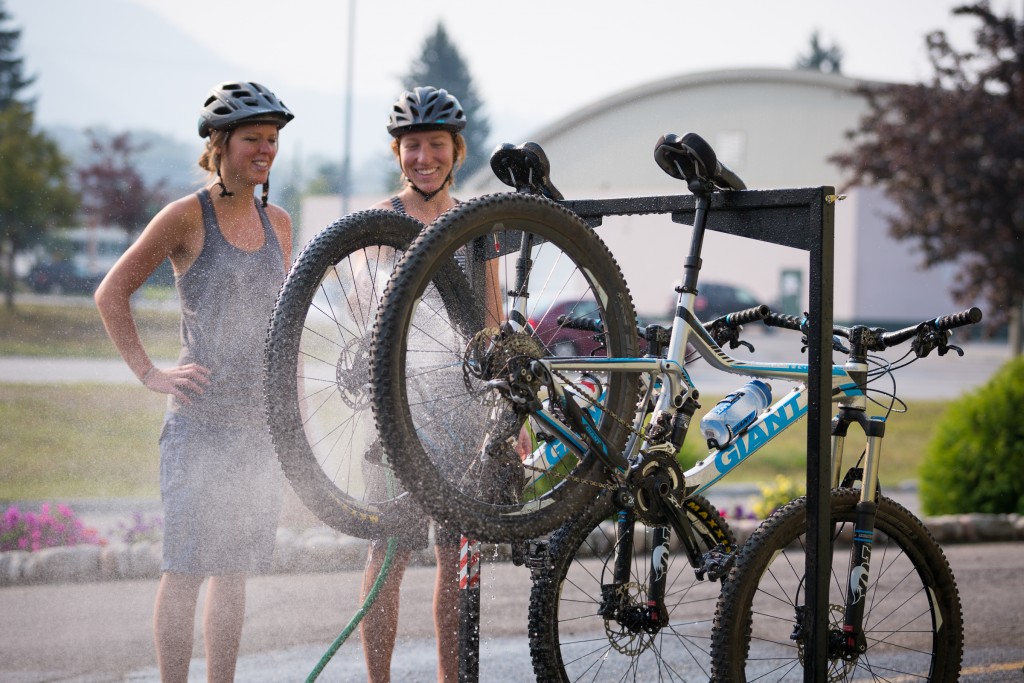 The staff at the hotel love mountain biking in Fernie and so we understand your needs. Our hotel has been fitted with lots of mountain bike friendly amenities including:
a bike wash station
bike tuning stand and tools

secure bike storage room
we'll even allow you to keep your bikes in your room if you so choose
head to dinner on one of our free townie bike rentals and leave your bike secure in the hotel
don't forget all our other hotel amenities like our hot tub and guest kitchen
all available for no extra charge!
If you need any suggestions for trails or local bike shops the Front Desk staff are happy to help, or you can visit the Fernie Trails and Fernie Mountain Bike Club for trails and maps. We offer a simple mountain bike map for in town and the amazing Fernie Trail Map is available for purchase through the Front Desk for only $10. Proceeds go directly back into the Fernie Trails Alliance and maintaining all of Fernie's amazing trails. Visit Tourism Fernie for full details and other great hikes around Fernie.
Every spring, Fernie comes alive with bike enthusiasts and the Red Tree Lodge is as bike friendly as Fernie hotels come! In June, Fernie Alpine Resort transforms into an incredible landscape perfect for downhill bikers. The trails in Ridgemont, Mount Fernie Provincial Park and all the other trails that surround Fernie are equally incredible for cross country rides at any level. It's awesome, you really have to see it to believe it!
Photo Credit: Raven Eye Photography
Fernie Biking Events
Here's just some of the great mountain bike events happening this season. The Red Tree Lodge is proud to offer participant rates – see below!
Saturday, May 21 – Sunday May 22, 2016: Ladies "Spring In It" Weekend – Summer is on our horizon. Dust off your bike and get back on the trails. This popular women's camp caters to both beginners and intermediates looking to refresh at the start of the season. – Participant Rates!
Friday, July 1 – Sunday July 3, 2016: Fernie 3 – Ride Fernie's biggest all-mountain stage race featuring 3 days of riding epic singletrack trails! – Participant Rates!
Friday, July 23 – Thursday July 28, 2016: Transrockies Singletrack 6 – Renowned for it's vast networks of lovingly hand-built singletrack trails, Fernie will host the first two stages. – Participant Rates!