Best Places to Grab a Drink in Fernie BC
You may know the city of Fernie BC for being an activity destination. You'll be skiing the slopes, boarding, fishing, and riding your mountain bike through the trails near Red Tree Lodge. What may not be quite as obvious is that our town is full of talented, hardworking artisans. From the local artists of Fernie BC to the craft beer enthusiasts creating unique, flavorful brews, Fernie loves to create! After a long day of exploring the activities in Canada, you will want to spend some time in Fernie quenching your thirst.  Come and relax with a refreshing adult beverage or two. Smokehouse might be closed right now, but we can still recommend other options for you in town.  Continue reading to find out the best places in Fernie BC to grab a drink, unique to the area.  That's local flavour!
Try a New Cocktail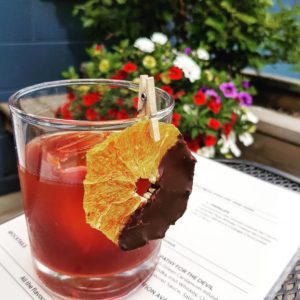 Do yourself a favour the next time you're looking for things to do in Fernie, and stop into Fernie Distillers. You will not be disappointed! You'll enjoy their one-of-a-kind refreshing spirits.  They're featured in classic cocktails and made with a Fernie twist. We suggest sitting at the bar long enough to watch the talented bartenders using unique techniques to create your specialty cocktail! Taste Fernie BC in a glass when you order the Fernie Fog Liqueur.  It's infused with Earl Grey tea and has hints of vanilla. The Prospector Gin has a citrus twist and will delight your taste buds! Perhaps vodka is your go-to?  No 9 Mine vodka is wheat-based yet has a smooth finish and will deliver the fascinating taste of Fernie. No matter what you try, you will love sipping on cocktails at this diamond in the rough.
Try a Local Brew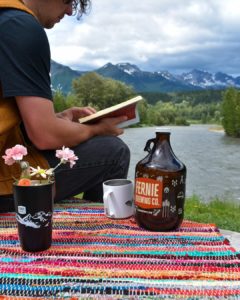 When I think of a brewery, I think of laughter, knowledgeable, friendly bartenders, and a welcoming environment.  A place to kick back with your friends while you're spending time and having a drink in Fernie. You will experience that atmosphere at Fernie Brewing Company! Once you try their handcrafted beer, it will be the cherry on top of an already fantastic experience. They offer a variety of staple IPAs that will put a little extra hop in your step. When an IPA isn't your forte, their core brands also feature a huckleberry ale, Bavarian pilsner, a West Coast pale, and a brown ale. When you're not sure what you'd like, order up a flight of four. They also feature seasonal drafts and limited-time releases to try!
Book your Trip
Now that you know where to find the best adult beverages in our city of Fernie, BC, you'll always have somewhere to relax after a long day of activities. With the summer in full swing, it's time to get ready for your upcoming trip! Our rooms book fast during the season, which is why we suggest booking your stay before it's too late. During the summer, you'll be able to use our bike wash to keep all of your ride in the best shape possible; you can even grab a tuning kit from the front desk. You can store your bike in your room, or in our secure bike storage during your time in Fernie. So what are you waiting for? Book your stay directly online for the best rates possible or give us a call at 1-250-423-4622.