Many people who work with us at the Red Tree Lodge are here for the "lifestyle".  Fernie offers world-class outdoor activities year-round and often that's why a lot of people chose to be here!  However, Fernie can also be a very expensive place to live.  The cost of living is making it even more difficult for staff to afford necessary expenses like rent or groceries or a night out.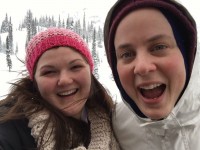 As anyone who has ever interviewed with me knows, I strongly believe that it's important for all our staff to be able to have the time to pursue those "lifestyle reasons" that makes Fernie such a special place.  It can be very difficult to do so if our staff are forced to find second jobs to ensure that they have sufficient financial resources to be comfortable. For that reason, I have revised our wage structure to ensure that the Red Tree Lodge pays a Living Wage. 
It is often regarded as a base recommendation that no more than 30% of a person's wages should be spent on rent.  In an attempt to calculate a Living Wage, I have used that percentage to set our base wages based on a average cost of $900 for a room in a shared house.  This probably isn't a perfect calculation, but it gave me something to work with.

Living Wage Calculator

 
 
 
Rent (room in shared house)

 

$

         

900.00
Living Wage (gross/month)

 

$

     

3,000.00
Red Tree Lodge Minimum Wage (assume 35 hrs/week)

 

$

           

19.70
It is my goal to ensure that all my staff have the financial support to be able to only work one job here in Fernie, and that their job provide a flexible schedule, sensible hours, and sufficient pay to make it possible to enjoy all their time here. I want my staff to come to work with fun stories about what they did when they weren't here, and not burnt out from trying to juggle two work schedules to make ends meet. I hope that this new wage structure will help permit this!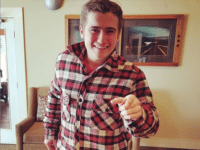 Like many businesses here in Fernie, we depend on people looking to enjoy a particular lifestyle choosing to come and work with us. You can live the season of your dreams in Fernie, look out the window at awe-inspiring views, meet amazing people (from all around the world again this year!), and have a lifetime of tales to tell about what happens when you chose the Red Tree Lodge. We offer "lifestyle jobs" with perks that are not all on a paystub. But I aim to make sure the paystub can make it possible too!