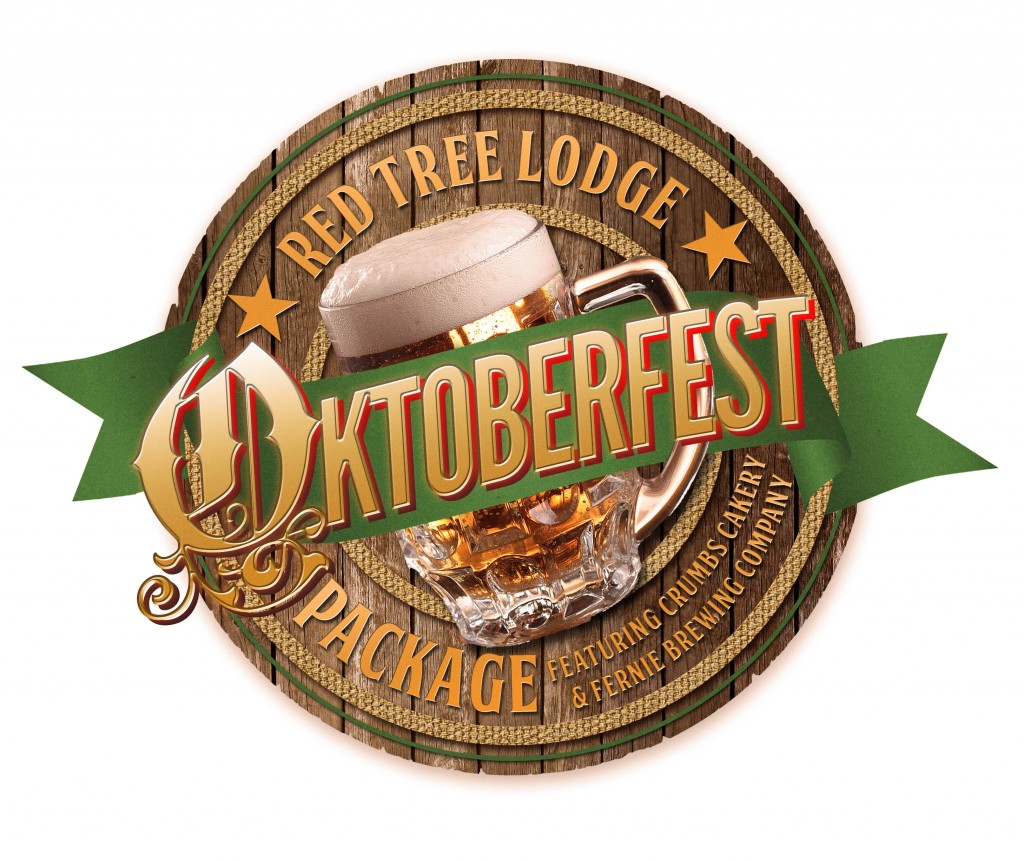 Willkommen nach Fernie! Is a trip to Oktoberfest on your bucket list, but you can't make it all the way to Munich this year? We know the feeling, so, in conjunction with Fernie Brewing Co and Crumbs Cakery we're bringing a taste of Oktoberfest to Fernie, and to all of our guests who choose the Red Tree Lodge Oktoberfest package for their stay until the end of October.
The $165 package includes:
• 2 Nights Accommodation
• Free upgrade to a Superior room
• Free late checkout of 1pm
• Complimentary breakfast snack and hotel amenities
• Oktoberfest gift pack with Fernie Brewing Co beer sample pack and Oktoberfest cookies from Crumbs Cakery

Valued at $253, that's a saving of 35%! Book your Oktoberfest package now!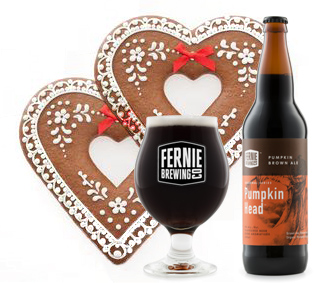 Fernie is pretty spectacular in the Fall, the mountains are turning gold and the summer crowds are disappearing, but everything is still open! Fall is the local's favourite time for biking and hiking, and you can still enjoy a well earned beer on one of the downtown patios, looking back up at the peak you just descended from. You can pop in to Crumbs Cakery on 2nd Ave for some of our favourite treats in town, or a hot cup of soup, or pop out to Fernie Brewing Co to taste their fall special Pumpkinhead brew. You'll easily fill a happy weekend escape!
There's also plenty of events going on in town:
• Visit FBC to taste the range, including their fall special brew Pumpkinhead, and support their ʺCheers to Charity campaign"
• Head over to The Pub Bar & Grill to enjoy dinner off their special Oktoberfest Menu being featured at the end of this month
• Take part in the fun Fundraiser with plenty of colour The Fernie Colour Crawl 2
• Join the last ride of the season with the Fernie Mountain Bike Ride Club for the High Roller Mountain Bike Poker Ride
• Take a history bus tour with the Fernie Museum The Rum Tunning & Whiskey 6 Bus Tour exploring the rise and fall of Emilio Picariello – the rumrunner.
• Sign up for The Fernie Oktoberfest Half/3-Runner Relay/10K Run
• Bring out your team for the Fernie Golf & Country Clubs Turkey Scramble
• Head to the Fernie Community Center for the Fall Craft Fair to pick yourself up some hand-made items to take home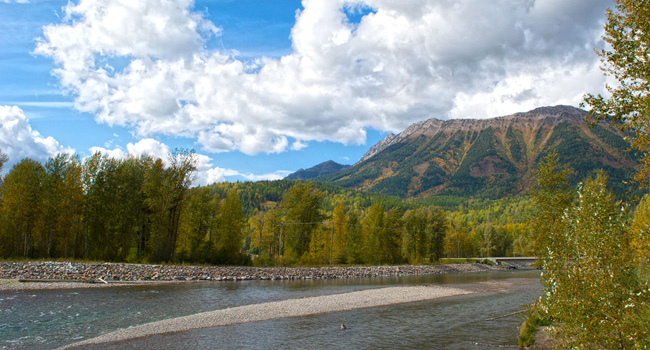 You can always ask our friendly front desk staff for their favourite trail recommendations or best local breakfast spot when you get here, too! Take a couple of days away in our magical mountain town this fall and experience some of the best that Fernie has to offer.