In the summer, Fernie delivers a wide variety of great events and activities for any age. Although it's already the middle of August, the action never seems to slow down in Fernie.
Next weekend, is The Wild Mountain Fernie Ultra. Taking place Saturday, August 23rd, it will treat runners to a challenging and beautiful route, covering approximately 80km with 3000m of climbing to spectacular alpine vistas. Trails to include Sherwoody, Tamarack, Verboten, Mushroom Head, and Hyperventilation with transition areas at Island Lake Lodge, Annex Park and Coal Creek. Thanks to organizations like the Fernie Trails Alliance, the Fernie trail system rivals the best in the world.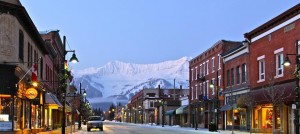 Those who enjoy a night on the town, or some live music can catch Candice Sand at The Loaf Bakery & Restaurant on Saturday, as well as Taylor Cochrane with 36 at The Royal.
Sunday morning head over to Rotary Park for the the Sunday Mountain Market, from 10am-2pm. Come experience farmer's just picked fruit, organic veggies, herbs and flowers; herbalist's hand-crafted soaps and fragrances; baker's tasty pies, bagels, cupcakes and sourdough bread; and local artisans latest creations, for yourself. After you've picked up a few goodies from the market, head to downtown Fernie for the Sunday Downtown Summer Socials starting at 1pm. Check out the gear shops & boutiques, enjoy a latte or ice cream on a streetside patio and take in the week's entertainment, a different theme is featured each week. Every week will include live music, bouncy tent, sidewalk chalk, water sprinklers and giant checkers & chess. See you downtown!