Happy Sesquicentennial, Canada! In case you were wondering, 'Ses-qui-cen-ten-ni-al' means one-hundred-and-fiftieth anniversary, and this is your year Canada! Fancy word, eh!? Celebrations throughout the year have been planned across the country. And why not spend the whole year partying; it's not everyday you are 150 years young! Canada Day on July 1st is the perfect opportunity to have a bit of fun and say Happy 150th Birthday, Oh-Canada. So, how will you be celebrating Canada Day in Fernie?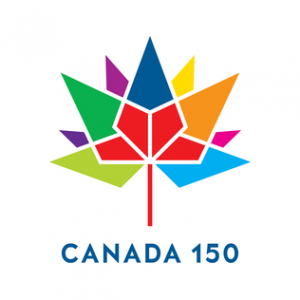 Canada 150: A trip down memory lane!
We celebrate 150 years but Canadian history does stretch well beyond that. So what and why are we celebrating? Well, 2017 marks 150 years since Confederation. The British North America Act of 1867 was a turning point in history. The Act unified the Provinces of Ontario, Quebec, Nova Scotia and New Brunswick to become the 'Dominion of Canada'. Other Provinces and Territories joined in the in later years to become the Canada we know today! Some might say the Canada we know today is only 18 years old, as Nunavut joined as recently as 1999!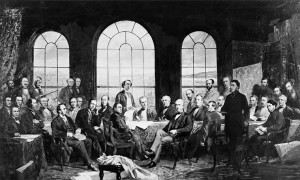 Canada 150 is the year for us to reflect on our history; while looking forward to how we want to shape the next 150 years. Strong. Proud. Free.

Oh Canada!
I am sure we can all agree that Canada is 9.96 million square kilometers of varied and breathtaking landscapes.  From giant Mountains to flat Prairies; from big diverse cities to small vibrant towns and everything in between!  This country is very much an Instagram wonderland. Lonely Planet knows how great this country is which is why Canada has been named its 2017 destination of the year! 
And did you know that Canada is a land of great inventors? Poutine, Peanut Butter, Basketball, Hockey, light-bulbs and the telephone to name just a few things the world couldn't do with out. If you are looking for your next party trick, how about naming 150 facts about Canada in 150 seconds!? How many did you know?
Celebrating Canada Day in Fernie!
Nestled in Rocky Mountains, the Elk Valley has a rich and robust history itself.  Hardworking Coal miners from Canada and abroad settled here determined to make a community. Fernie has stood the test of time, rising up through flood, fires, curses and mine disasters.  The Fernie Museums fantastic 'This is our Fernie' and 'Fernie Artography' exhibits allow you to experience Fernie's history and its present. A trip to the museum is a great way to celebrate Canada 150!!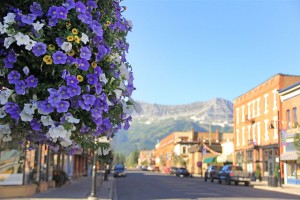 The Fernie community sure does love a celebration. How will be be celebrating Canada Day in Fernie?  You could start your day at Maiden Lake joining in the Cardboard Boat Race? Or head to the Fernie Aquatic Centre for live music, swimming, kids bike races, good food, crafts and FIREWORKS!! Maybe enjoy a nice lunch down-town on one of the many restaurant patios!? For the more adventurous there is white water rafting, fishing, hiking or attacking the numerous mountain bike trails.
However you spend Canada Day, we hope you enjoy the day celebrating with family and friends.
It's your birthday Canada. Don't forget to make a wish!