Scenic Bike Ride With a Tasty Reward

Looking for a fun, short bike ride to do on a sunny afternoon with great mountain views and a cool breeze off the river? Then take a ride out to the Fernie Brewing Company and treat yourself to one of their many thirst quenching beers! You won't regret it. It's one of the best ways to spend a warm summer day with friends.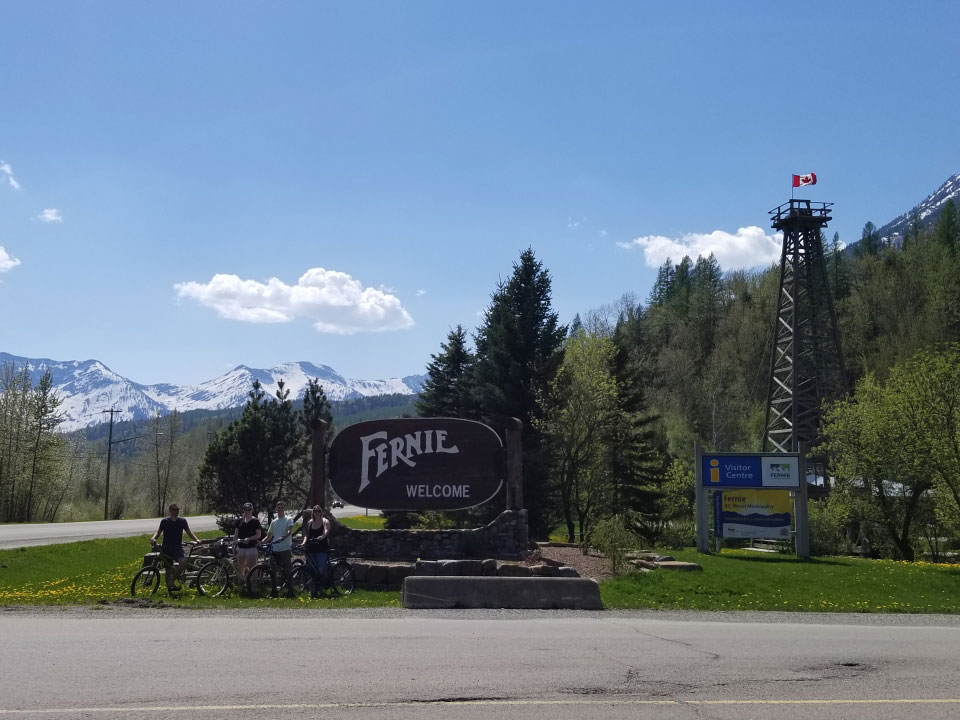 If you're starting at the Red Tree Lodge, begin your adventure by signing out one of our complimentary townie bikes and helmets from the front desk.  Be sure to sign them out early as we only have 3 and they can go fast. Hop on your new wheels and head down 11th street towards the Annex Park.  From the park you can connect with the river trail and go over the bridge. For a very short distance your bike ride will be on the highway, then continue past the Tourism Information Center and onto Manitou Road. From there, you can't miss the towering brewery.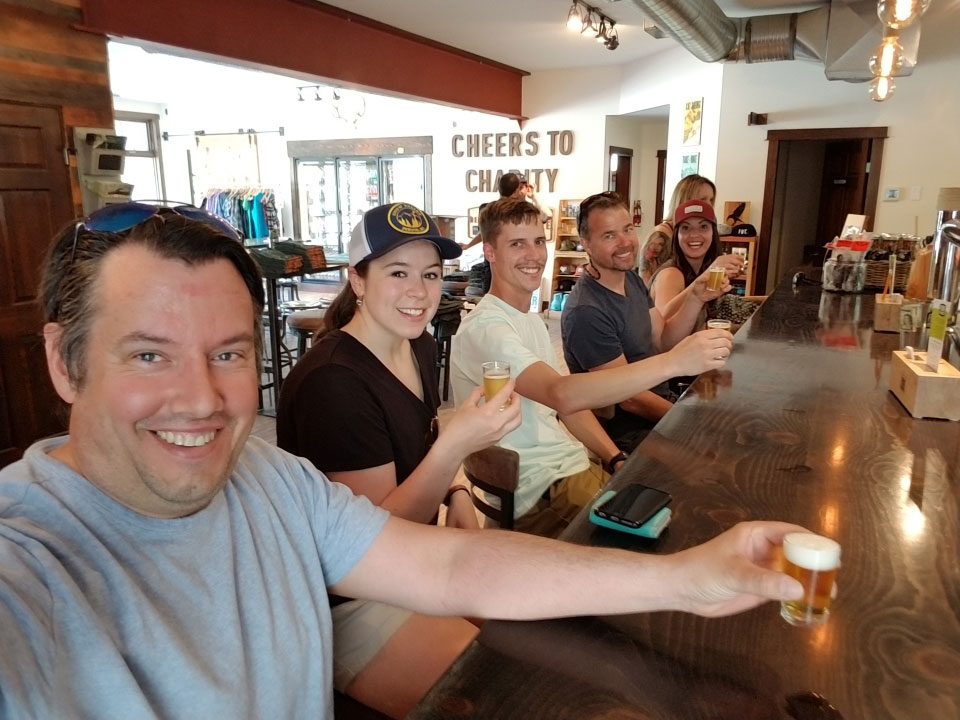 Check out the tasting room with over 12 fresh brews on tap, or grab a table on the patio. Sit back and sip away while you take in the views of Mount Hosmer, the Three Sisters, and the Lizard Range.
Pro Tip: On your way back from the brewery, why not go for a scenic detour?  Head under the bridge towards the Maiden Lake and connect with the path that runs along the Elk River and behind the golf course.
Good Beer in a Good Town
The history of Fernie Brewing Company goes back to 2003. Back then, the beer was brewed in a barn just outside of Fernie. Since then, the microbrewery has expanded the production facility five times.  They are envisioning more expansions in the coming years. While visiting the brewery, we learned that the hops travel from all over the world before being mixed into your favorite pint to give the beer its flavorful taste. Be sure to ask them about featured seasonal brews and their limited releases the next time you visit the tasting room. And don't forget to bring your growler and grab a fill to take home with you! If you forget yours, don't sweat it – you can purchase a cool vacuum insulated mountain growler that you can take on any adventure with you!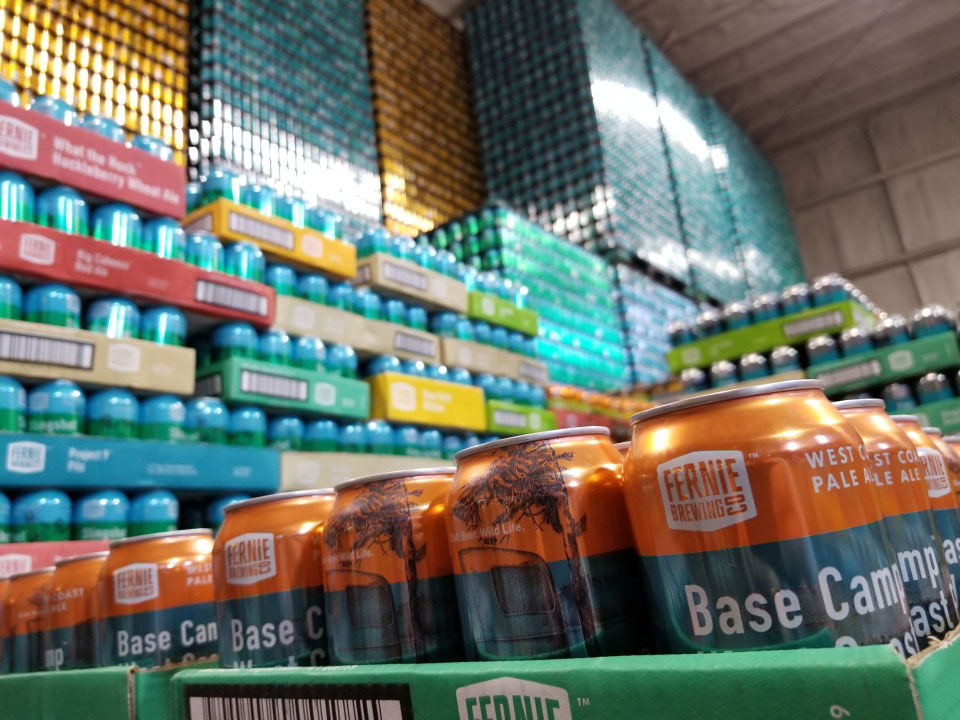 Cheers to Charity!

FBC is a company that believes and prides itself on giving back to the Elk Valley and our small-town community. The brewery generously donates to various local organizations and sponsor many local events that happen here in town.  In addition, since December 2013 the brewery does what they call a "Cheers to Charity!" sample paddle. For just $5 you get to choose a flight of 4 different beers.  All the profits are given to a deserving local organization, charity or club which the brewery chooses every month. Therefor, you're truly drinking for a good cause! Feeling ambitious and want a more challenging bike ride for your beer? Check out the Trail to Ale 24 hour bike challenge!
FBC. A Must Visit.
So next time you're in town or staying at the Red Tree Lodge, be sure to pop on by the Fernie Brewing Company for a good time! Take a bike ride out and sit on the patio with a cold one.  It's the perfect way to spend an afternoon this summer, and I highly recommend putting it on your list. Cheers!