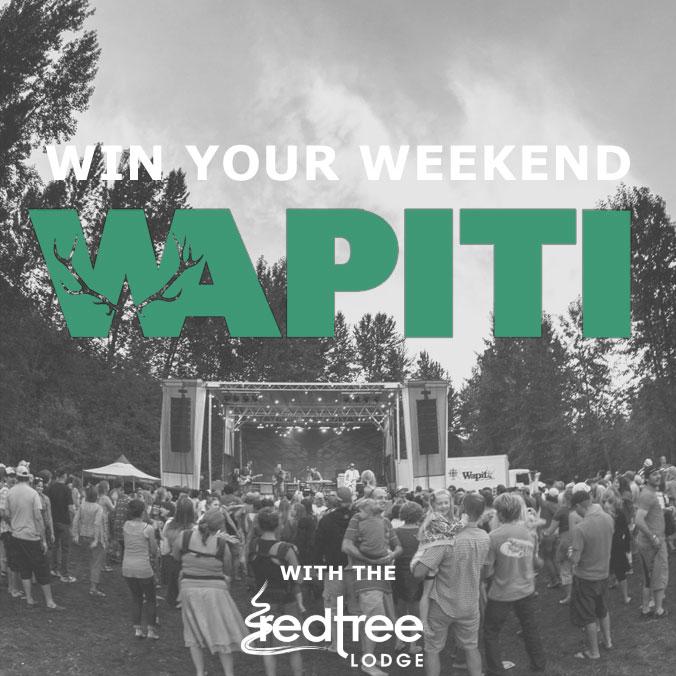 Congratulations to our winner, Derek!
See you next weekend!
The contest is now closed, thanks for participating.
Subscribe to Our Newsletter
Sign up for the Red Tree Lodge newsletter before July 30th 2018 to enter.
Total Value over $700!
How would you like to win tickets to the Wapiti Music Festival? Sign up for the Red Tree Lodge newsletter and enter our draw to Win Your Weekend! We're in the best spot of all the hotels in Fernie to send guests to Wapiti – the festival is just down the street a few blocks in the Annex Park, just close enough for you to can easily come and go between the two all weekend long.
First prize includes: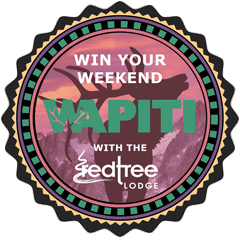 Two weekend passes to Wapiti Music Festival

Two night stay at the Red Tree Lodge

$50 gift certificate at Smokehouse in the Red Tree Lodge

and a Wapiti Weekend gift bag

And if you don't win the first prize, don't worry!  We're still offering great rates over the weekend of the Wapiti festival.
What is Wapiti?
Only the coolest music festival in Fernie!  Wapiti Music Festival is the annual indie music festival held in the Annex Park in Fernie BC every August.  Come check out some up and coming bands while dancing in the grass, and enjoy the local art, food, and drink vendors while you're at it!
Here's How it Works
We send the Red Tree Lodge newsletter out about 10 times per year with information on upcoming events and specials we are running.  It's a great way to make sure you don't miss out on what's coming up soon in Fernie.  Everyone who signs up for our newsletter between now and August 4th is going to be entered into a draw to Win Your Weekend with Wapiti.  Then we notify the lucky winners (by email, of course!) and provide them with a pair of passes to the festival as well as accommodations at the Red Tree Lodge and some other goodies.
The Fine Print
You knew there had to be some, right?
Must be aged 19 or over to enter.

Accommodation is subject to availability and must be pre-booked.

All prizes are valid for the named contest winner only, are not transferable, must be redeemed on August 10 & 11, 2018, and have no cash value.

One entry per person. One entry per email address. Duplicate entries will be disqualified.

Contest closes

July 30th, 2018

. Winner will be notified by email.
It's Festival Time!