Every year the town of Fernie gathers for a weekend of festivities to celebrate a legend, the Griz. You see, Fernie was not always blessed with an abundance of powder.
In 1879, the Griz was born in a ferocious grizzly bear's den, prompting an epic battle between child and bear. The townsfolk, fearful of the noise heard that night, sent out a party in search of the cause. One man saw a boy wearing a bear coat and hat, but because no one believed what the man had seen, the sighting was almost forgotten. The Griz was last seen by backcountry tourers ascending the peaks above Fernie Alpine Resort in a heavy snowstorm. No longer a boy, the Griz is of average height with broad shoulders six feet wide, holding an eight-foot musket.
In his honor, the townsfolk hold a yearly festival to celebrate the snow. Sporting events, parades, competitions and more to mark the festivities. Pleased with these celebrations, the Griz blankets the mountains with some of the best dry campaign powder in the world.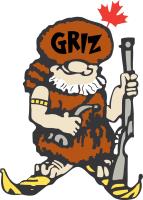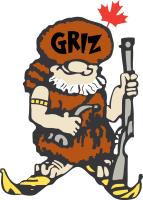 This years festival will be held from March 1st – 3rd! Come show off your Griz costume in the Griz Days parade and receive a prize just for participating! Or if your up for something more extreme then try your luck at the Extreme Griz Championship with first prize valued at $200! Head to 2nd ave for the Downtown Street Party with beer gardens, live music and concessions. The Coal Creek Boys will be hitting the stage Friday night and 60Hertz on Saturday. Fun for everyone!
Book your Griz Days accommodation now and enjoy an affordable and comfortable stay while in Fernie. With unrivalled amenities within steps, we're your number one choice! Call us at 1-800-977-2977 to book now!
If you would like more information on the Griz Days, please visit the official page.