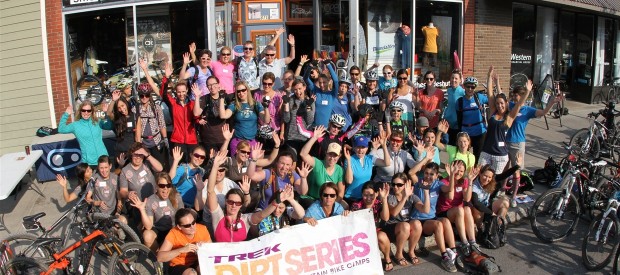 Looking to improve your skills, increase your confidence, and spend time with like-minded women? Trek returns to Fernie with the famous Dirt Series!
"Fernie offers something for everyone into mountain biking – cross-country through downhill, beginner to advanced. Local terrain includes classic singletrack, roots, rocks, logs and bridges plus man-made berms and table tops."
The Dirt Series is among the most established and highly regarded mountain bike instruction programs in the world.
Starting in 2000 with three camps and the goal of getting more women excited about the sport, Trek now partners with leading industry sponsors, and grown to the offering over 20 camps annually throughout Western Canada and the US with a constant emphasis on making each and every day better than the last. Completely dedicated coaches, professional programming, and an incredibly supportive community make the program what it is today. Over half of the participants are referred by someone they know. For those picking up mountain biking as a new outdoor sport to those breaking through barriers after years of experience, the Dirt Series blends these key ingredients into a legacy of fun, support, energy and success.
See Tourism Fernie for more information.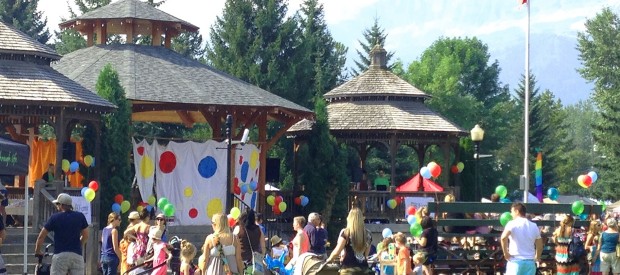 A day of fun and whimsy in Rotary Park – live entertainment, bubbles, balloons, crafts, games, facepainting, stories and much much more!
Everyone is welcome to attend this FREE, fun, interactive event.
The Bibbity Elves are still busy creating 2017's list of fun and games.
Circus-themed costumes are encouraged or feel free to come as you are! There will be free watermelon – for other delicious treats please enjoy the wonderful Mountain Market also at Rotary Park from 10-2pm. The Festival is held next to the large Rotary Park playground with lots of play equipment for kids to enjoy.
Free parking, washrooms on site and plenty of shady spots available.
See Tourism Fernie for more information.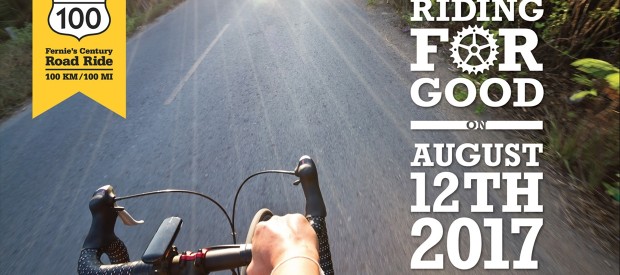 The Highline 100 is a fun bicycle ride, not a race, where you have your choice of doing either a 40km, 100km, or 160km road ride.
"Fernie's Fondo" is the perfect event for families, new riders and the hard-core! 3 loops make up the ride and all start and finish from the same location so you can start and finish whenever you want.
See Tourism Fernie for more information.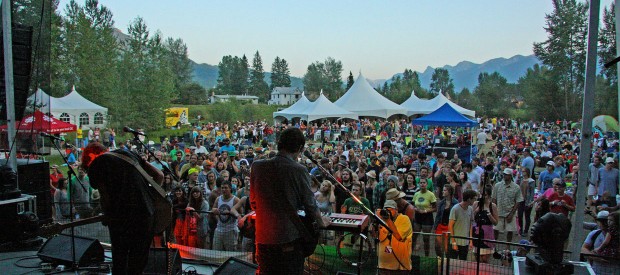 Wapiti Music Festival is the home of Fresh Canadian Indie Music in the heart of the spectacular Elk Valley.
With headliners Tokyo Police Club, and featuring:
Dawson Rutledge — Five Alarm Funk — Royal Canoe — Sam Weber — Scenic Route to Alaska — The Dead South — The Wilderness of Manitoba  — Twin Peaks — Velle — Belle Game
Hear emerging Canadian indie artists on their way to becoming household names. Appreciate veteran performers with new energy to share. Dance with friends.
Walk or ride your bike to the centrally-located festival site just blocks from downtown Fernie in Annex park, nestled along the banks of the cool Elk River beneath the encircling Rocky Mountains. Come hungry, so you can enjoy all the good food on offer. The beer, merchandise and kid's craft tents are also popular.
Come hungry, so you can enjoy all the good food on offer. The beer, merchandise and kid's craft tents are also popular.
With a myriad of activities – before, during, and after – and accessible ticket prices, Wapiti is an event for all ages. Kids and seniors are free!
The Festival runs Friday 6 –11 PM, Saturday Noon –11 PM.
See Tourism Fernie for more information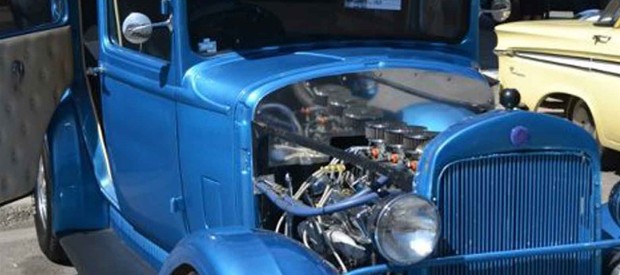 Come to the historical downtown for the final event of the Sunday Social series, the Show N' Shine!
One of the most anticipated yearly events, come check out classic and modern cars, plus fresh roasted corn.
The Show N' Shine will be located on 2nd Ave will be a pedestrian-only area for the afternoon so visitors can stroll from store to store, picking up bargains and enjoying icecream, relaxing on the patios and watching the entertainment or joining in with street games and fun activities. Each Sunday will also have various kids activities including bouncy castles, face-painting, crafts, giant chess and more!
Make a day of it when you attend one of these events by taking in the Mountain Market in Rotary Park 10am-2pm and don't miss the Out of the Box Dumpster Painting event on July 9th!
See Tourism Fernie.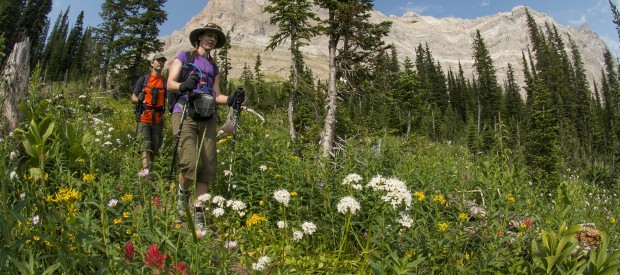 The 7,000 acres of pristine wilderness at Island Lake provides countless hiking opportunities.
Whether you are interested in a 30-minute walk or a full day hike, Island Lake has what you need. They have the best maintained and most diverse hiking trails in the valley.
Want to learn about flora and fauna? Guided interpretive hikes are available. Hiking guides can take you on a short half day interpretive walk or an all day adventure. A guided hike is a great way to discover places you may not experience on your own and learn about the local flora and fauna.
See Tourism Fernie for more information.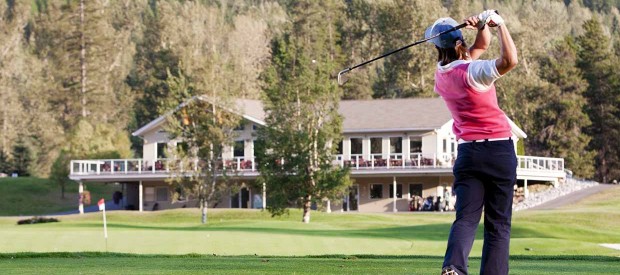 A fun event for couples: Mr & Mrs, Mom & Son, brother & sister – who's your best golf buddy? Adults only.
18 holes modified alternate shot
1pm tournament start with allocated tee times
Team options:
1. Two Members
2. One Member / One Non Member
3. Two Non Members
Cost:
$75 per person (non-members)
$40 per person (members)
Limited to 50 teams
Entry Fee includes golf, dinner & prizes
To register, use the 'contact' form on this page (top right) or call the Pro-shop on 250-423-7773
See more at Tourism Fernie.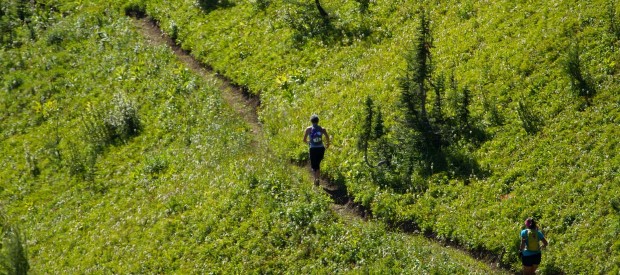 The Elk Valley Ultra 50km takes place on Saturday July 29th, 2017.
A high-vert, challenging 50km trail run race which can be run solo or as part of a 3-person relay. Starting and finishing in the Annex Park, alongside the Elk River, the route is set to encompass some of Fernie's best and beautiful, yet un-raced trails. Including the iconic Mount Fernie to Windy Pass, down to Island Lake Lodge stunning high alpine route. The beautiful Old Growth Forest, infamous Project 9 climb and the aptly named Stupid Traverse.
Followed by the deserving reward of the flowy, cedar filled Provincial Park Trails, over into Fernie Alpine Resort and home. With ~3,000m of climbing, it's set to be an amazing route promising 95% single track, and 5% double track. No roads, no outs and backs. A route as challenging as it is beautiful, steep as it is rewarding. It's pretty much 50km of #ferniestoke.
Registration is now open at ultrasignup.com. Find the link in the header banner. Find further details on the route, trails, elevation, race details and sponsors appearing at www.stagleaprunning.com, as they are finalised.
See Tourism Fernie for more information.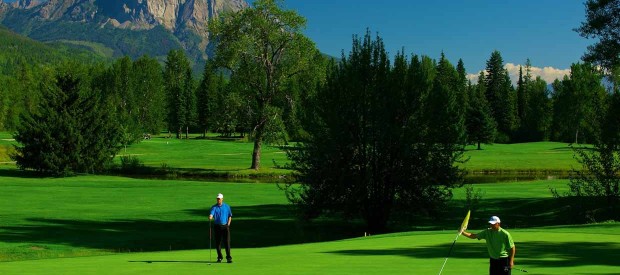 Tony Servello Senior Open
10am Shotgun Start – Men & Women aged 55+ Welcome
18 holes individual stroke play
Non-members: $60/ Members $45
Powercarts $15 per person
Payment required upon entering (in person or by phone)
Price includes golf, dinner & prizes
Tony Servello Trophy – Individual Prizes will be awarded by flight- 55-59, 60-64, 65-69, 70-74, 75-79, 80+
See Tourism Fernie for more information.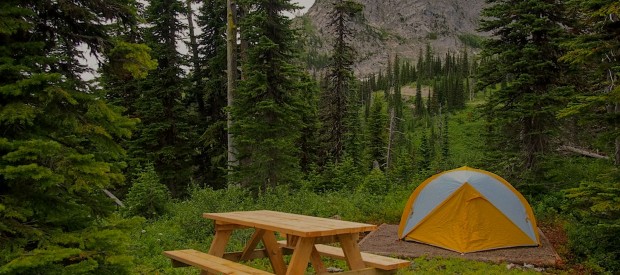 Slumber Party at the top of the Timber Chair!
Kids will love this campout at the Lost Boys Café.  Campouts are fully supervised and include overnight tenting accommodation, single ride lift ticket, Saturday dinner & smores/snacks, Sunday breakfast, and special campout programming.
For ages 8+.
Dates:
Campout #1 – Saturday, July 15 (to Sun July 16)
Campout #2 – Saturday, August 5 (to Sun Aug 6
Times:
4pm (Sat) – 11am (Sun)
Price:
Overnight Camp – $129 + gst
Book Now – use contact info at the top of this page!Click here for more Fernie Alpine Resort Camps and Adventures for kids including 3-day Summer Adventure Camps, and Dirt Devils and Freeride Mountain Bike Camps.
Also see Tourism Fernie for more details.